Every football fan at some point in his life lets see his internal coach, especially screaming at the TV to see the incompetence of the DT of your favorite team. That moment always comes when we say: "if I were Valverde, I would take Rakitic out and put Vidal in the starting line"; "If I were Allegri I would play with 4-2-3-1 instead of 4-3-3"; "If I were Lopetegui I would buy Lewandowski and sell Benzema; "If I were Guardiola I would take out Manchester City champion of the Champions League". Obviously I am one of them and I always felt that need to demonstrate in some way my skills to manage a champion team.
---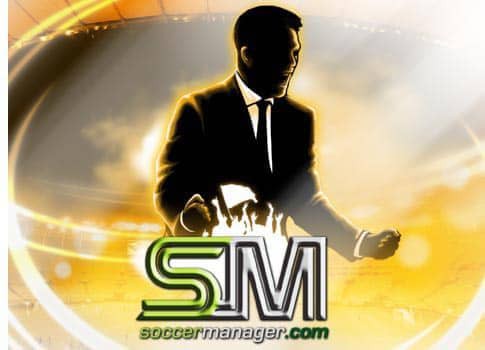 On the internet I always look for games that allowed me to be a virtual team coach, some games better than others, but none filled me completely. Until in September of 2011 I discovered a page called soccermanager.com, that day my life changed. I found the best online football coach game in the world, I just became addicted because of how well designed the game was, so much so that it has been my addiction for the last 8 years.
SoccerManager allows you to put yourself in front of any of the best teams in the world, or choose a small team and take it to full glory. What I like most about this game is that it is multiplayer online and free, meaning that in the same league you can test your skills against your friends or against people from all over the world.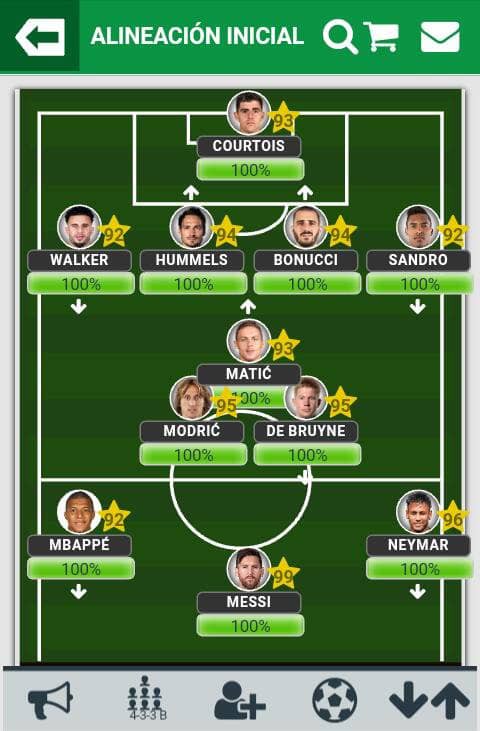 The gameplay is simple: you join a league and choose your favorite team, arms your squad and manage it, do the alignments, create the tactics, prepare the changes and voila, your path to glory began.
The matches are twice a week, the players are classified by scores where 99 is the maximum. The game allows you to perform a variety of actions such as signing, selling, transferring players, building a youth pool, friendly programs; In addition to following the progress of the team and the statistics of the players
In general the leagues are usually composed of several divisions in which there are between 10 and 20 teams. That means that each championship lasts between 2 and 4 months. Undoubtedly the most fun of this simulator is to sign and sell players, track the progress and performance of players worldwide and preempt to acquire the best players, since the scores are reviewed every 6 months.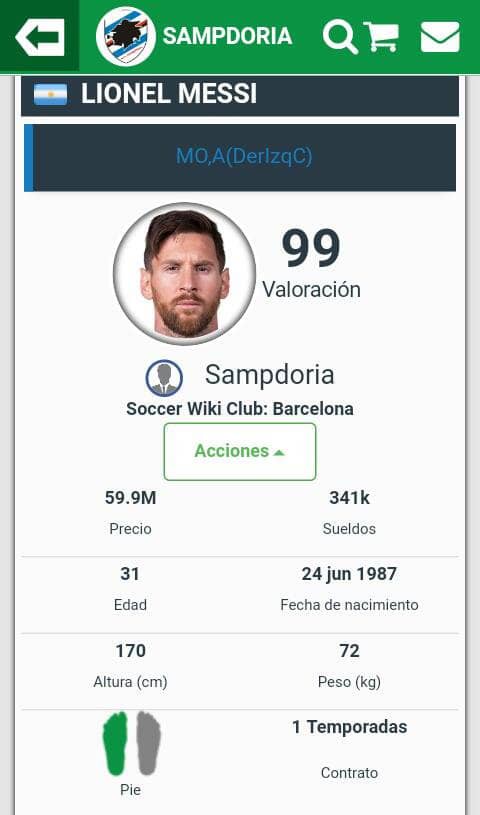 What differentiates SoccerManager from other games is its endless database of players, which is updated daily. I could ensure that all the equipment that exists in the world is there, in addition to the largest number of available players I have seen in an online game. No matter what you play in the second division of Thailand, there it will be. And if it is not, you should only wait a few weeks for it to be added to the game's database.
My friends and I are obsessive with this game. We have a league that we own and in which we compete with other players from around the world. That is the first league in which I enter and I have my baby, the first team I chose when I joined SoccerManager, my beloved Sampdoria. I have had this team for 8 years, I took it in the 4th division and with a lot of work, sacrifice and vision I was taking champion in each of the categories until I reached the 1st division and put together the best team in the whole League. I handle perfectly to the smallest detail of my Sampdoria.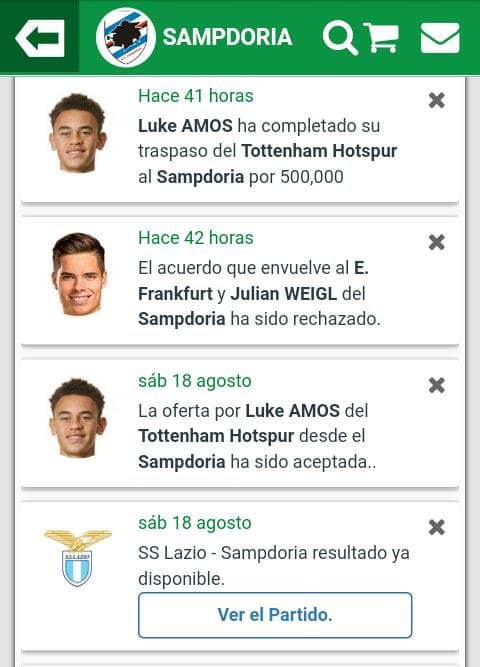 This game has become an addiction for me, there is no day that I do not go in to check how my team is doing. Together with my friends we have a WhatsApp group where we discuss the results, talk about signings and even create our own fictitious polemics. For me the funniest part of the game is signing, especially young promises. My obsession is to create the greatest quarry in history, so I am alert to the emergence of young talents to sign them before anyone for a tiny amount of money and then be the mega stars of my team, or sell them for a million. Following a methodology of signings that has worked for the last 8 years I have managed to sign great world soccer stars such as Diego Costa, Ousmané Dembéle, Anthony Martial, Andrea Belotti, Kepa Arrizabalaga, Gianluigi Donnarumma, Milan Skriniar, Marco Asensio, Mariano Diaz, Kylian Mbappé and an infinity of other players; All of them were signed when they were worth a minuscule amount of money and when they were not known by anyone.
Believe me that this game is the best, if you register you will not waste your time and enjoy great moments in front of the team of your dreams. You have the opportunity to take out once and for all the Coah we all carry inside. And the best thing is that the registration is completely free and you can manage up to 3 different teams. Maybe you'll become obsessive like me.