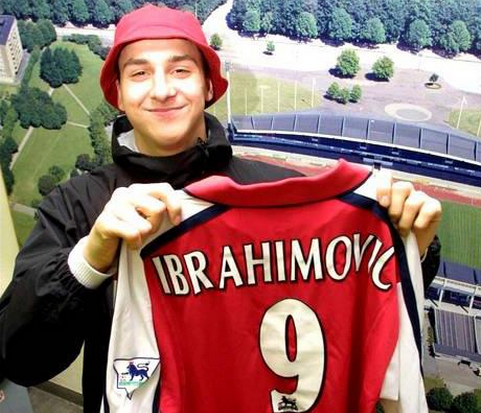 We all know Arsene Wenger and Zlatan Ibrahimovic. Both have been news in recent months; Wenger for announcing his exit from Arsenal and the rumors about possible new destinations and Ibrahimovic for his great season in the MLS and the rumors that link him with a return to Europe in january.

We know that Wenger is a coach who has always bet on young talent, he has made Arsenal one of the most prominent quarries in the world. We also know that nobody is a secret that Ibrahimovic is one of the best players of the 21st century and that he has a "particular" personality. What we do not know is that there is a story that unites them both and happened at the beginning of the swedish career.

We met in the summer of the year 2001. A unknown 19-year-old swedish boy named Zlatan Ibrahimovic plays in the Malmö of Sweden. Despite only scoring 3 goals in the season, his talent was beginning to show. He was chosen as one of the 100 most promising players in the world. This did not surprise anything to Arsene Wenger, who had been following the boy for some time and who had already sent several scouts to spy on him in their games in Malmö.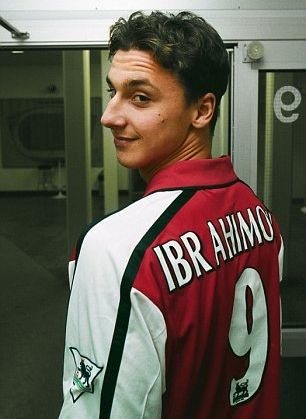 Finally, the moment arrived: Arsenal contacted Zlatan, who immediately flew to London. Ibra was like a child in a sweetshop, he knew that Arsenal was a great club. He was impressed with his facilities, his stadium and he even got to wear the Arsenal shirt with his name and the '9'!

Ibrahimovic was delighted, determined to sign. Finally, the Swedish striker is called to Wenger's office. He mentions that he has been impressed by his height, physical power and scoring ability. But to Zlatan's surprise, Wenger tells him that he needs to watch him train, that he must be tested to see his skills live.

The response of the 19-year-old boy leaves Wenger astonished: "Zlatan Ibrahimovic does not test", and left the office. A simply sublime and brutal response, shows that "humble" personality that over the years we have learned to love or hate. Over the years, the same Ibrahimovic let you see his opinion on that episode of his life:

"It was a fantastic moment for me. Arsenal was a great team then so I waited for him to convince me to sign. But he did not even try. He never really made a serious offer to me. What's more, he told me that he wanted to see how good it was, to get tested. I could'nt believe it. I thought: 'Do you know me or not? Because if you do not know me, you can not love me'. Since I was young I believe a lot in myself. I know that other young people would have agreed to do the tests, but I did not. I knew that it was not only Arsenal that loved me. Also Roma and Ajax. So I said 'no' and, in the end, I signed for Ajax. It was the perfect choice".
Finally "the God" (as he has called himself) rejected Arsenal and ended up signing with Ajax and well, the rest is history. What would have happened if I had signed with Arsenal? We do not know. Zlatan became one of the best strikers in history, while Wenger played heaven and hell at Arsenal.

Despite Wenger's fame of hiring the stars of the future, he has let out many others like Cristiano Ronaldo, Messi and other great players. But his biggest disappointment, as close as his signing, was the day that Zlatan Ibrahimovic said "no" in his face.