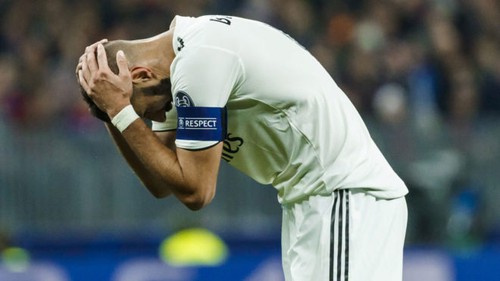 Real Madrid have completed a horrific week with the humiliating defeat at the hands of Sevilla, the austere draw in the Madrid Derby and the most recent defeat in the Champions League against the weak CSKA Moscow. The worst thing is not the defeats, but the poor image that the merengue team has left behind, leaving much to be desired and far from what was shown when Zinedine Zidane was the coach.
I was very sad to see the last game because it left me feeling that this Real Madrid is a team that is not going anywhere and that if Lopetegui does not propose a quick solution to the obvious problems of the team, this will be a season totally forgettable and will mark the death of Lopetegui as coach.
The main problem that afflicts this Real Madrid in this new season is the notable lack of goal. I do not worry about having 3 games without a win, what worries me is that Real Madrid has 3 games without scoring a goal. This is a totally surreal scene in Real Madrid this decade, as it is a team that has been characterized by something by its overwhelming scoring statistics, for being a team that falls out of pocket goals. However now we see a team that must battle and battle to score a sad goal.
Much of the blame for this is that the merengue team does not have a striker with a goal scoring sensation. The team has felt in great measure the march of Cristiano Ronaldo and will replace a guy who will score 50 goals per season is practically impossible, it is something that only he and Messi are capable of doing. With a gap to cover, Real Madrid thought he did not need to bring in any other top-level striker, which was enough with Karim Benzema. Big mistake.
It is simply ridiculous to leave the responsibility of scoring goals to a player that last season only managed to make 5 goals in La Liga playing virtually every game. I will never deny the technical quality of Benzema, that is undeniable; but it is untenable that he remains the starting striker of Real Madrid. Benzema was always valued for being a player who played for Cristiano Ronaldo and for helping to stand out with his movements and passes. But I laugh every time I see Benzema this season because he plays as if Cristiano Ronaldo was still in the club, which does not make any sense and leaves the team without that necessary offensive reference. That Benzema is still the starting striker of Real Madrid is simply a bad joke.
Real Madrid has a serious offensive problem and was shown against CSKA Moscow where the team, despite generating opportunities and always keep control of the ball, never managed to make any of those occasions. The worst thing is that it seems that the solution for Real Madrid is on the bench and Lopetegui has not even noticed. Perhaps the name of Mariano Díaz does not represent much in the world of football, but I am convinced that it can be the immediate solution to this shortage of goals by the white team.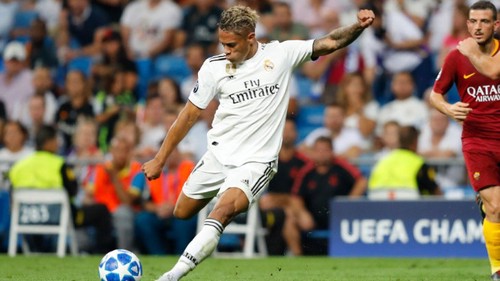 Mariano may not be the fastest striker or the most technical, but he is a striker with a lot of goals; of those who enter the field and know that at least one occasion will have to send the ball to the back of the net. However, I see sadly how Lopetegui seems not to trust him. I only ask for an opportunity for Mariano as a starter and I am convinced that he will not only sit Benzema, but with his goals he will manage to keep alive the aspirations of Real Madrid this season. Obviously it will not score the same amount of goals that Cristiano Ronaldo could do, but more than 20 goals could be scored, added to the goals that Bale and Asensio can provide will allow Real Madrid to get ahead in the matches and stay in the fight.
I hope Julen Lopetegui will realize all this soon, because the lack of a goal is a capital sin which Real Madrid is not in a position to afford. Otherwise, the Spanish coach could be signing his death sentence at the merengue club.