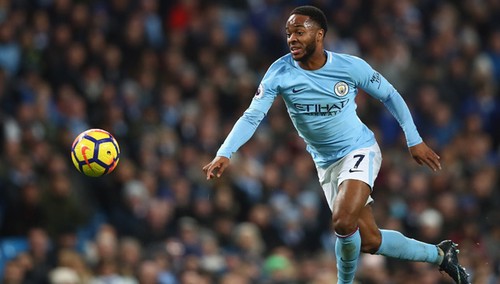 We live in a time where a quantity of stratospheric money is paid by any footballer; you do not need to be the best to be worth more than 80 million euros. Any player who makes 3 good matches already wants to sell us as the new star of world football. This has caused that the world-wide soccer has been filled with a pile of overvalued soccer players; players inflated by the press and the fans for whom millions are paid or in whom all confidence is deposited and end up disappointing. Those players who have on a pedestal but do not deserve it, because they really are not as good as we want to see. Some are easier to distinguish than others, but this time we will count the 5 most overrated football players in the world.

---
5)Isco (Spain, Real Madrid).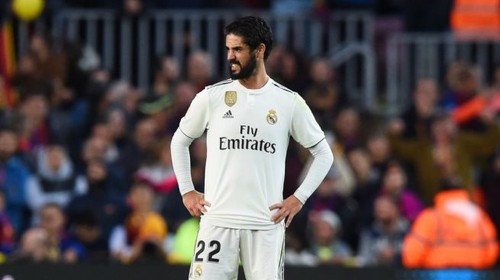 I find it absolutely incredible that Isco is one of the most applauded players, loved and protected by the stands of the Santiago Bernabéu when he has done so little with so much talent he has. If he enters he is applauded, if he comes out he is applauded, if he makes a good pass, he is applauded, if he is expelled he is applauded. I want to clarify that I have no doubt that Isco is the most skilled player of Real Madrid, but none of that is useful when you play well 3 games and then disappears for the rest of the season. He is the type of player who occasionally is valuable to his team, but only from time to time; which is why he has never become the indispensable global player for his club. The only constant in Spanish is its irregularity, which has not allowed his career to be all that was expected of that boy who won the Golden Boy in 2013. The case of Isco that reminds a lot of what happened with Guti: much talent, little regularity. It is that player that my mind does not accept that they want to sell me as one of the best in the world when the only important thing that he has done in his career was playing 6 months well in 2017 (more than well, they were superlative), which made you will be magnified, then disappear as always. What really bothers me is that Isco is a player with a talent that dazzles me and in which I always had faith, so that I always end up disappointing myself.

4)Pierre-Emerick Aubameyang (Gabon, Arsenal FC).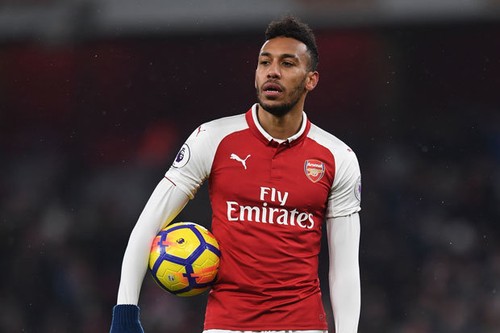 Aubameyang has to be the striker with the most useless goals in the history of football. One reviews their scoring records and there is no doubt that they impress, but when you look closely you realize that very few of those goals meant victories or draws for your team. And this has been more evident now that he plays with Arsenal, because maybe people are left with what is the current Premier League goal scorer, but when we review the table we see that Arsenal is in sixth position. This indicates that the one of Aubameyang is a lying statistic, since the great majority of their goals arrive already when their equipment is above in the marker. In addition, the Gabonese has a severe problem with the definition. He needs many opportunities to score a goal, which implies that his number of missed goals is impressive. To all this we must add that he is a player who does not appear in the decisive moments or remember some great match of Aubameyang in the Champions League? It is clear that he is a player highly overrated by the common world of football.

3)James Rodríguez (Colombia, Bayern Münich).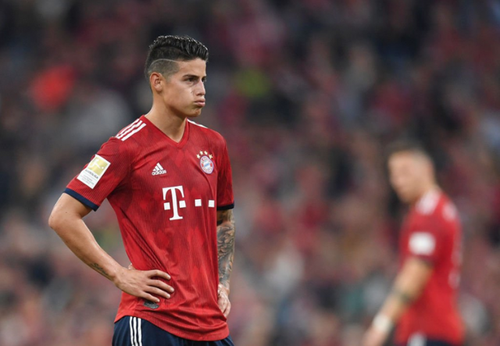 I feel at this precise moment the hatred of 45 million Colombians about me. Of the 5 players on this list, James is undoubtedly the one I most dislike. Although it may sound contradictory, the great problem of James's career was the great World Cup he did in Brazil 2014. His great performance made the media of his country endorse and oversize him at a height that no other South American player had reached. The truth is that in Real Madrid the Colombian proved not to be a player of 80 million euros, since after a good initial season he lost his course completely and never returned to the level shown in Brazil. Nobody can say that he did not have opportunities at Real Madrid, but he did not take advantage of them. It was as simple as there were better players than him in his position. The big players have the right to have some failure, but if you are a supposed star it is unacceptable that nowhere can James settle, because after 4 good months at Bayern he returned to his usual irregularity to such an extent that the club Bavarian would no longer exercise the purchase option they have over him. All this without mentioning that everywhere you go you fight with the coach on duty. James is a player with tremendous quality, he has one of the most educated left-handers in football, but to be a world star it takes more than a good technique.

2)Phillipe Coutinho (Brazil, FC Barcelona).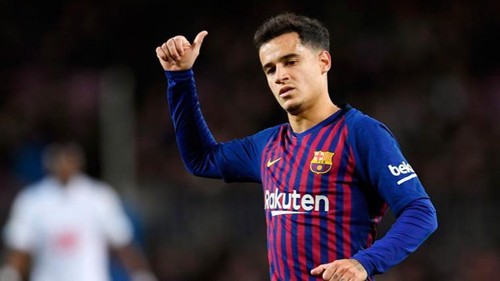 If before we said that James Rodriguez was not worth 80 million euros, much less Coutinho is worth the 160 million euros that were paid for him. This was another of the big scams perpetrated with Barcelona, ​​now with Liverpool as the protagonist. The strong of Coutinho is his superb punch, can top off anywhere and almost in any angle with extreme precision and power; but if we take away his punch there is little more to emphasize. He arrived in Barcelona as the star signing that would make Neymar go away once and for all, but a year after his arrival he did nothing but disappoint and make the Barça fan think of 50 better players they could have brought with the exorbitant amount of money that was paid by the Brazilian. After some good initial matches in Barcelona, ​​Coutinho became a question mark within the Catalan team. He is a player who seems to simply not know how to combine with his teammates, who gets disconnected in games. And if you are unable to combine with Lionel Messi and Luis Suárez, "unsuccessful" is a word that is too small for you. The Brazilian is so overvalued that in Anfield Road they do not miss his march a bit, the truth is that he was simply an unnecessary player, who did not prove not to be indispensable. If we walk through Liverpool and ask for Phillipe Coutinho, a red fan will answer us "Phillipe who?". It is incredible that a player like Coutinho is the third most expensive signing in history, how bad is the world of football?

1)Marco Verratti (Italy, Paris Saint-Germain).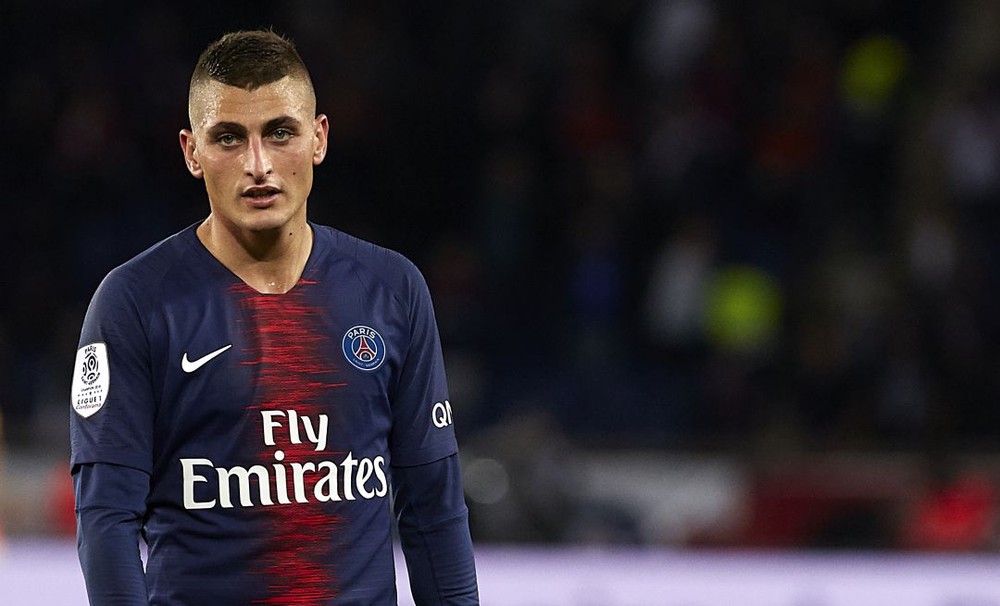 Marco Verratti has to be one of the most useless players in the history of modern football. Maybe the word I chose might sound strong, but it perfectly highlights its influence in the field: 0. Italian is currently the most overrated soccer player in the world. They always tell us about the big crack that is, but the reality is that it is not as good as they sell it to us. I'm not saying he does not have good qualities, but he is a player who has not evolved over time, he has stalled. What I saw him do with 18 years is the same as he does today at age 25. Do you know what merits Verratti did in Serie B for PSG to sign him? Nothing, give five correct passes. And since his arrival at the Parisian club he has done absolutely nothing extraordinary to be worth 100 million euros. When we see Verratti we can not deny that he has talent, but he lacks that step in order to become an important player. He is not the best stealing balls, he has no offensive incidence, he does not appear in important matches; He is an irrelevant player for his teams, which does not matter if he is or is not. And it's not about goals or assists, because we know that the Italian occupies a more delayed position in the field; but with the age he has and with all that was expected of him is for Verratti today to dominate the times and the rhythm of his team's game, just as many other players do if they are truly world stars. I repeat, Marco Verratti is neither good nor bad, he is simply an irrelevant, disappointing player and the most overrated football player in the world.