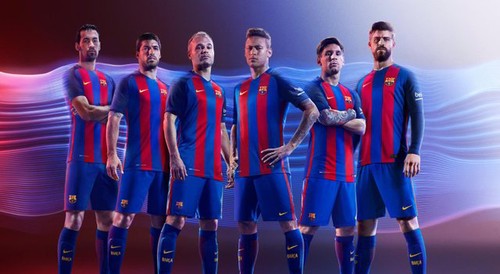 I am a big fan of sports shirts. This time I will talk about FC Barcelona, even if it is my hated rival, it does not prevent me from hallucinating with some designs that Nike has done in recent years. I want to emphasize that I will only take into account the t-shirts of the new millennium, that is, from the 2000-2001 season onwards. Without further ado, let's begin.

---
5)2003-2004 season.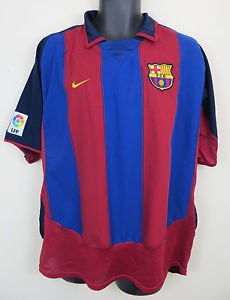 That was the shirt of Barcelona during the first season I saw football and that design was simply beautiful. A simple shirt but with blaugranas colors well marked and defined. It also had the distinction of being the first shirt that Ronaldinho used in Barcelona, so it has a very special historical and emotional weight for all football lovers.

4)2010-2011 season.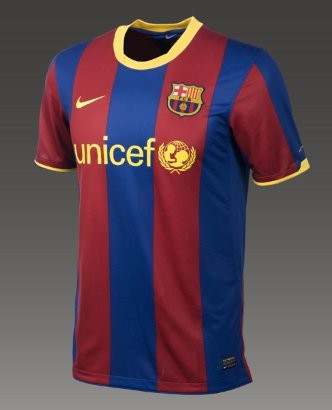 This shirt is beautiful, what makes it more particular and beautiful for me is the detail of the neck all yellow. With this shirt, Barcelona knew how to humiliate Real Madrid 5-0 in the Camp Nou and could rise that year with the second triplet of the Guardiola era.

3)2014-2015 season.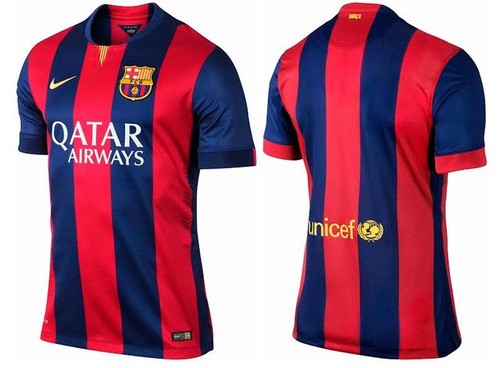 Again, another triplet for Barcelona and another great shirt. What I like most about this design are the colors of Blaugrana in those strong and dark tones. In addition, the V-neck with the colors of the Catalan flag is a very lucid detail.

2)2016-2017 season.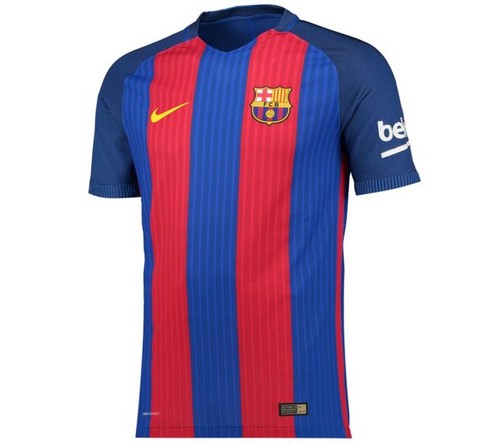 A simply beautiful shirt. This design made me hallucinate when they launched it and on the court it looked even better than in the photos. The vivid and bright tones that Nike used was what made me fall in love with this shirt. A simply brilliant design, the best by far of the decade for Barcelona. Of course, that season they only won a Copa del Rey, but for me they took the trophy to the most beautiful shirt of the year.

1)2008-2009 season.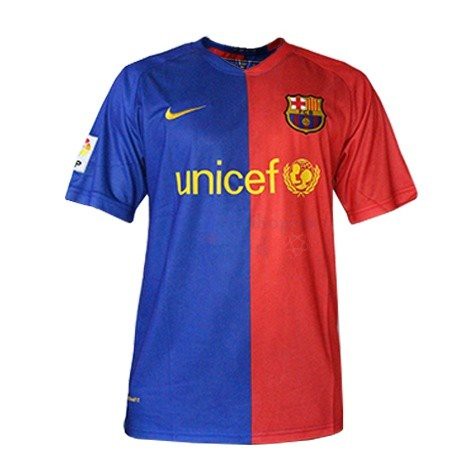 The most beautiful shirt I've seen in the history of Barcelona. I do not understand how there are people who do not like it, the removal of the traditional strips by the two blaugranas blocks seemed to me simply beautiful. This two-tone shirt won the place of honor in my TOP not only for its beauty, but for its historical weight. This is the first shirt with which Messi wore his traditional jacket '10', besides being the first year of Guardiola, the historic triplet. In my mind there is always the memory of Messi's flight in Rome, connecting with the head of the ball wearing that beautiful shirt.