On this occasion we will talk about the most underestimated and underestimated players in the world today. They are those players who go unnoticed by the press, who are not media, who do not advertise and whose shirts are not usually seen among the fans in the streets; but that are essential for their coaches and that in fact, without them their teams would not be the same, without having the recognition they deserve.

---
5)James Milner (England, Liverpool FC).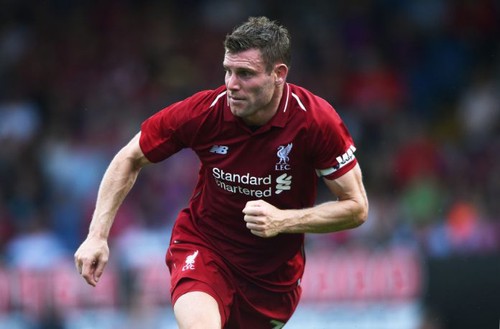 There are many players who can cover several positions within the field of play; but James Milner is one of the few who can do it perfectly. Milner is one of players I want to always have on my team: warrior, tireless, leader, talented, thinker. Whether as a sideline, defensive midfielder, inside or offensive midfielder; Wherever you put it, you know what is going to give you and will adapt to what the coach asks and the needs of your team. Unfortunately, this type of players usually go under the table and people fail to see the importance they exercise in their teams. The English was a key piece for the titles of Premier that obtained the Manchester City of the hand of Mancini and Pellegrini; however, he was later discarded by the citizen team, but they were wrong about him. Milner signed with Liverpool and began to perform from the first day, as he has always done. Since then he has become an irreplaceable piece in the 11th Jurgen Klopp and one of those responsible for the proper functioning of Liverpool. However, it seems that always will be that player where he goes, but nobody recognizes it.
4)Miralem Pjanic (Bosnia-Herzegovina, Juventus).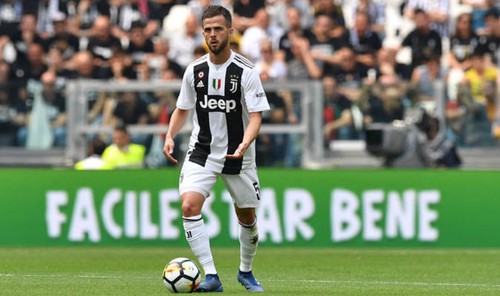 To say that Miralem Pjanic is one of the most talented midfielders in world football is simply to fall short. He is one of those cracks who has never been valued and probably never valued as he really deserves. The reality is that the Bosnian is a superb player, who has a handling of the times of play that is simply sublime, besides being a born passer who knows perfectly how to place his teammates in dangerous actions in front of the goal. He is the authentic orchestra maestro who controls Juventus midfield and on whom his good functioning depends on the defense-attack transitions. All this without mentioning that he is the best right-handed collector of free throws in the world. Remove Pjanic from Juventus and you will see how Vecchia Signora suffers when practically no game ideas are found. The case of Pjanic is very similar to what happened with Modric a few years ago in Madrid; It was the engine and brain of the team, but it went unnoticed. Fortunately for the Croatian its importance for the modern successes of Real Madrid has finally been recognized by all and I hope the same happens with Miralem Pjanic, because the recent successes of the Allegri Juventus can not be understood without the Bosnian on the court. It is an insult to football that Pjanic for so many years has gone unnoticed in Serie A, first in Roma and now in Juve, while others melted by Paul Pogba or Serge Milinkovic-Savic, players of a quality inferior to the of the Bosnian What's more, every minute that goes by when a club does not offer more than 120 million euros per Pjanic is simply a waste of time.
3)Giorgio Chiellini (Italy, Juventus).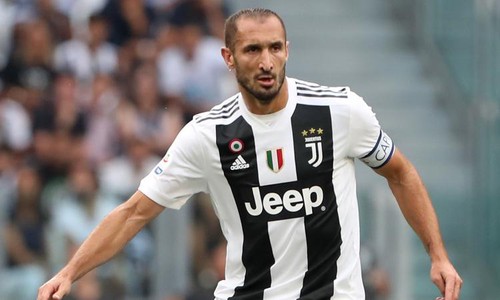 One of the most undervalued defenses in history. Chiellini is a real wall, the general defense bianconeri the last 13 years. It is simply exquisite, because it combines an important and imposing physicist with a great defensive technique. Chiellini has the great virtue of the great Italian defenses, the longevity at great level. As he progressed in age and lost speed, he was replaced by experience and a great ability to be positioned in the right place and at the right time to take the ball away from his rivals. However, this great defender is widely underestimated, including by the Italians themselves. At the world level, Bonucci (who is also another great central defender) is recognized more than that of Chiellini himself. Many said that it was finished and that with the departure of Bonucci to Milan, his performance would come in a tailspin. But the months went by and Juventus still had the same defensive solidity, making clear their innate quality no matter who their teammate behind. Perhaps another reason why Chiellini is always forgotten is because he had the bad luck to live in the worst era of the Italian national team, where they have only been disappointed. It seems that the titles obtained by Nesta, Maldini and Cannavaro with the Azzurra elevates them to a superlative and unattainable level of defensive gods (which they are); but the truth is that Chiellini has proven to be at that level and be one of the great central Italian defenses in history.
2)Sergio Busquets (Spain, FC Barcelona).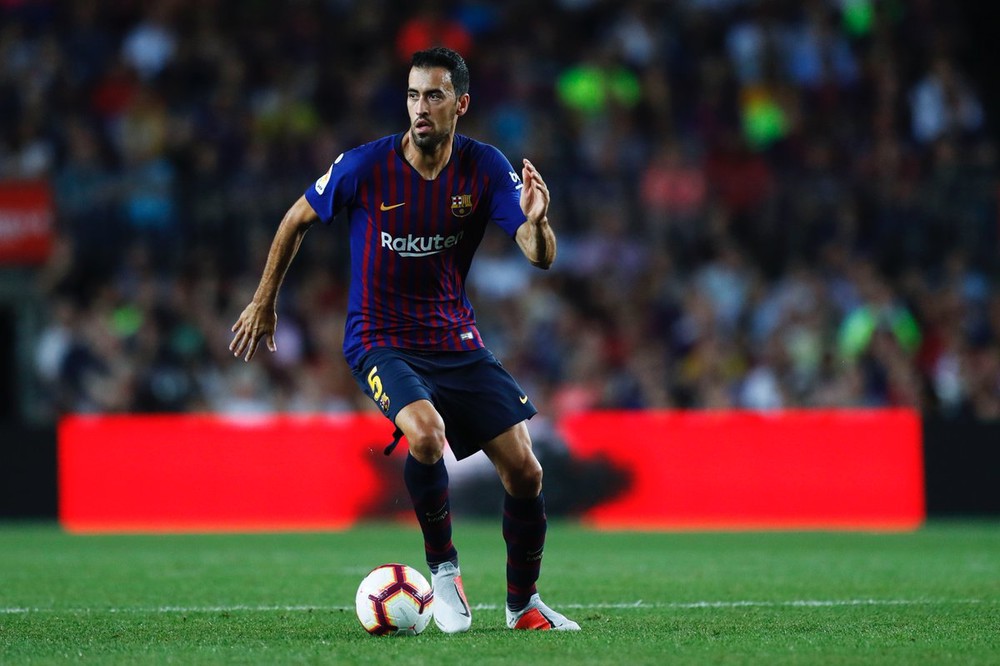 Few players are as underestimated in the world as Sergio Busquets. But as Juan Pablo Varsky would say: "Busquets understands everything". And it's as simple as that, he understands everything! I really feel sorry for the ignorant people who do not understand the value of Busquets in Barcelona and in the Spanish National Team. Obviously, if we get carried away by the numbers, he is not a great scorer or the top scorer either, but the Sabadell native's worth goes further, always in the right place. The balance provided by Busquets to his team is outstanding, because he gets in between the centrals as support when defending and filling spaces left by the sides when they join the attack; but that same position allows him to always give clean exit to the equipment, with controlled ball, giving the first pass of the offensive transitions and collaborating in his armed one. To many, Busquets may seem like a bad player, the one who shines the least among so many stars; but the truth is that it is indispensable, a worker with sacrifice that allows others to shine while he does his important work in silence. And when Busquets does not play at Barcelona, ​​it shows, because the Culé team suffers without Sergio. In hindsight, it is difficult to imagine that the great Barcelona of Pep Guardiola that won it all, the Spain of Del Bosque, World and Euro champion, or the current Barcelona of Ernesto Valverde could work so well without the presence of "Busi". The fact that when Vicente del Bosque, eminence of world football, was asked in which player he would like to reincarnate, he answered "Sergio Busquets", something tells us about his talent. Quiet "Busi", someday everyone will understand how great you are.
1)Diego Godín (Uruguay, Atlético Madrid).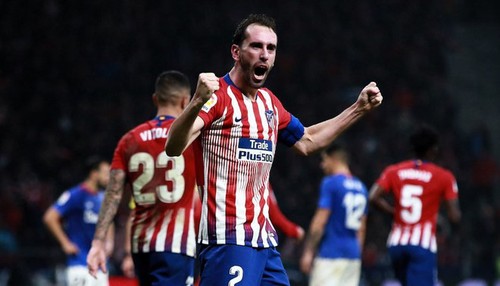 Simply the best central defense of his generation and nobody recognizes it. Godín is an exquisite defender, with an enviable defense technique. Solid in the background, always well positioned, with an undisputed leadership and a great ability to nod that always saves his team both in defense and attack. I must say that from 2013 to 2017 there was no better central defense in the world than the Uruguayan, however, it is rarely recognized with such distinction, while players of a very inferior defensive quality like Sergio Ramos or Thiago Silva are revered by all. In recent days I saw a survey that sought to choose who had been the most important player of Atlético Madrid in this successful last decade; and I was surprised that Diego Godín appeared with just votes in the fourth position, behind Sergio "Kun" Agüero, Antoine Griezmann and Radamel Falcao. When I see this kind of thing I simply lose my faith in humanity, because it is clear to me how the water that Diego Godín is the most important player in the successes of his team, but few recognize it. If a team has won so many titles in recent years thanks to its defensive style of play, will not it be its main defense, which is also the best in the world in its position, the most relevant player on the team? When a defender as exquisite as Godin is no longer on the playing fields, is that everyone will value and miss.