One of the things that I most like to do is watching games on television, exploring every corner of the planet in search of young promises. I love discovering young pearls of this sport that dazzle me and fill my eye, bet on them and see how they become the mega stars of the future. This is something that really thrills me and I consider myself a sort of scout for young talents. I have had many successes in this internal game that I have with myself, as well as monumental failures. At the beginning of each season I elaborate a report of the sub-23 players that despite being a little unknown, I think they will explode and at the end of the season they will be on everyone's lips. Today I present the third part with another 5 players that I chose.

---
Christopher Nkunku.
Age: 20 years.
Country: France.
Team: Paris Saint-Germanin (FRA).
I have followed the progression of this guy in recent years and believe me it is one of the greatest jewels of all French football. He is not a forward but that does not need him to shine in the field. Nkunku is an integral all-around player, has developed his physique and has added a great technique with the ball. In addition, he has a lot of goal, step on the opponent's area with great ease. Every time he had opportunities with the first PSG team he took advantage of them and this season I know that he will become one of the alternatives for Tuchel. In the midst of so many stars in the PSG, a squad player will move them and win the position.

Paulinho.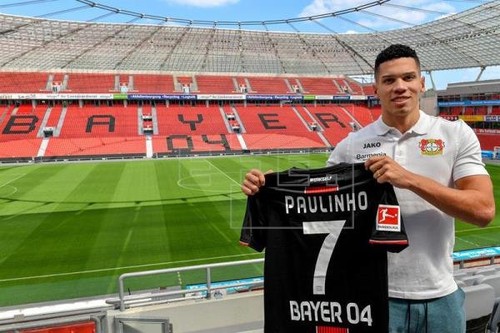 Age: 18 years
Country: Brazil
Team: Bayer 04 Leverkusen (GER).
This Paulinho has nothing to do with the trunk that used to play in Barcelona, ​​it's just the opposite. It is one of the jewels of Brazilian football. His explosion came last season at Vasco da Gama and in Brazil many place him even above Vinicius Jr. Paulinho has a great dribble and speed. His good performances in Brazil were worth his signing for Leverkusen this summer and it seems to be one of the great revelations of the Bundesliga this season.

Justin Kluivert.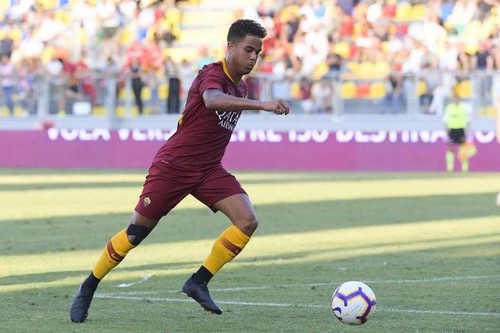 Age: 18 years
Country: Netherlands.
Team: AS Roma (ITA).
If I had to choose a youngster who will break it this season, my sure bet would be Justin Kluivert. Football is in his blood, but this guy's talent is nothing like his father Patrick. Justin is a player who, despite his young age, has a great personality when he steps on the pitch. Its greatest characteristic is its ability to overflow, speed and the self-confidence with which it plays. He is not afraid to paint the defenses face with a couple of dribbles, regardless of who is playing. This will be one of the cases where the son will surpass the father. And if Monchi called him, it's because something special saw him.

Ethan Ampadu.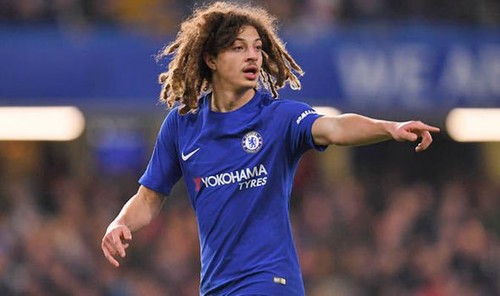 17 years old.
Country: Wales.
Team: Chelsea FC (ENG).
Do not think that their appearance as a "marijuanero" teenager deceives them, Ampadu is a true crack in the defense. His very short 17 years have not prevented him from making his Premier League debut with Chelsea. This guy is a great defender, he goes well up and is always well placed. In addition, its speed makes it not easy to be left behind by rival strikers. I am convinced that Ampadu here at the end of the season will be able to do the starting job at Chelsea because, being honest, how difficult is it to sit Cahill and Rüdiger?

Martin Terrier.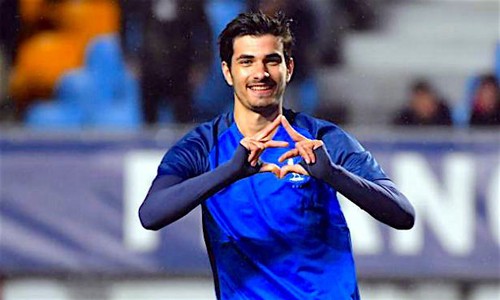 Age: 21 years.
Country France.
Team: Olympique Lyonnais (FRA).
In the pre-season Terrier showed that this will be the year of his great consecration in French football. This offensive midfielder has a great technique and ball handling, as well as a good midrange punch. Terrier knows how to join the attack very well either by the bands or by the middle. It will be the great revelation of Ligue 1 this season, leading the young midfield Lyon.

---
Keep an eye on these guys, believe me they'll be out this season and they're destined to be the cracks of the future. And when each of them is in the best clubs in the world being key pieces, remember that they met them at the hand of their humble servant, @thedreamteam.