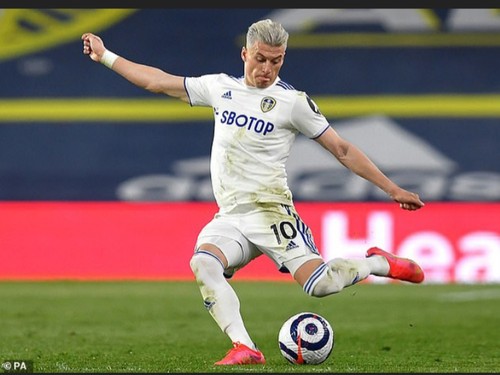 Ezgjan Alioski is regardlessly complying to move to the Turkish side of Galatasaray.
The star is a North Macedonian he was released by Leeds after four years in the club.
Fans of leed still hold a great number of grudges from the 2000 UEFA Cup Semi-final.
Two supporters were also assaulted by Fans of Galatasaray Before the game.
Leeds fans have poured their anger on social media as regards the release of Ezgjan Alioski who Inspires to join Galatasaray in the coming days.
Elland road club supporters still hold grudges towards Galatasaray after two of their travelling supporters were stabbed to death by fans of the Turkish club on account of the UEFA cup semi-Final 2000 in Istanbul.
The Macedonian star defender Alioski, who had been released by leads a few weeks ago after both parties were not on agreeable terms on a new contract, from the Turkish reports he is sparking anger amongst leads faithful online.