Jose Mourinho sets off to encouraging support with Roma after an important pre-season win.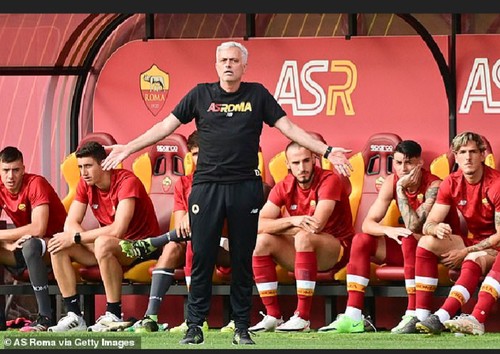 The Italians smashed ten past local opposition in a behind closed doors friendly win.
Mourinho has joined Roma fearlessly after being removed from spurs last season.
Mourinho took a new challenge in the Italian capital after getting his fierce orders From Tottenham in April, Having slacked to guide the Northen Londoners up the premier league table.
The coach Mourinho was being allowed to advance Roma Seria A, with former boss Paulo Fonseca ensuring a measly seventh-place finish in the 2020-21 campaign.
Roma will continue their preparation on Sunday when they take on Ternan, In this case, fans or supporters will be able to view Mourinho side on television for the first time.