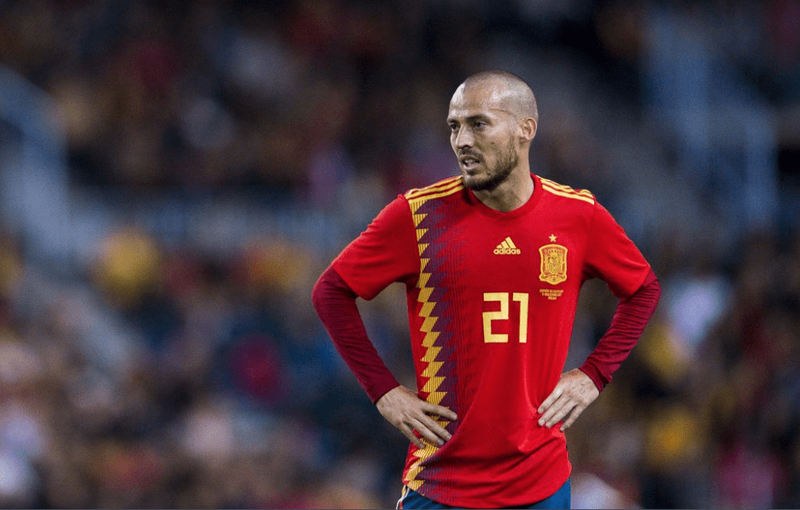 Manchester City midfielder David Silva decided to retire from the Spanish national team on Monday (13/8). He followed in the footsteps of Barcelona defender Gerard Pique, who was also from La Furia Roja last weekend.
This decision also closed the elegant midfielder's dedication to La Furia Roja for 12 years. David Silva began his debut with Spain in a friendly match against Romania, 15 November 2006.
During the 12 years, he has appeared in 125 matches and scored 35 goals for Spain.
"It's not easy, after everything I've experienced, to sit down and write this (farewell) letter," said the 32-year-old star


"There are several days and weeks to reflect and analyze to make a decision to end my career in the Spanish national team. Without a doubt, it was one of the hardest decisions in my career."

"The national team has given me everything and has made me grow as a player and as a person since on the junior team. I went proudly after playing 125 matches and scored 35 goals in a 12-year spell in which we lifted the World Cup and two European Championships. "
"I go happy with everything I have achieved, experienced, and dreamed of with a team that will be remembered forever, and I have ended an era full of emotions from all the moments that come to my mind, like the figure of Luis Aragones, who is like a teacher we will never forget. "
David Silva is part of the Spanish golden generation that successfully won the title in the international tournament as a success when the Matador Team won the Euro title (2008 and 2012) and the 2010 World Cup.