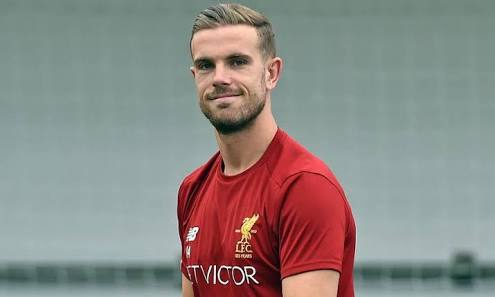 Although able to appear consistent and successfully end the season in fourth place and advance to the Champions League final, Liverpool's failure to win any title in the 2017/18 season makes the club look so active to bring in new players in the transfer market.
Recorded they have officially recruited four players and spent funds estimated at 150 million pounds to buy Naby Keita, Fabinho, Xherdan Shaqiri and Alisson Becker who are now the second most expensive goalkeeper in the world.
The presence of Keita and Fabinho also made the public then predicts if the position of the team captain, Jordan Henderson will be shifted and the player will start the game more often from the bench.
Responding to the presence of Keita and Fabinho, Jordan Henderson said an interesting statement. He also emphasized that he was not afraid at all and was ready to compete for a place in the main squad.
"The competition will always happen anywhere, each team must have two or three players in the same position. The competition in Liverpool is very good and every player supports each other. If you are not selected as a starter, then you "The team must be ready whenever needed by the team and make things when they are played," Henderson said
"I have only been joining the team for a few days, but I have been able to see how serious my teammates are to prepare themselves for the inaugural match in the 2018/19 season. I can't wait. Liverpool have a fantastic squad," he added.

Previously, the team manager, J urgently Klopp had also confirmed that the coming of Keita and Fabinho would not affect Henderson's position at all. He also gave a signal to install the three players in the team's midfield.
It is interesting to see Henderson's performance with Liverpool in the 2018/19 season, unfortunately he is still not certain to take part when his team challenges West Ham United in the inaugural Premier League weekend on Sunday (12/8).