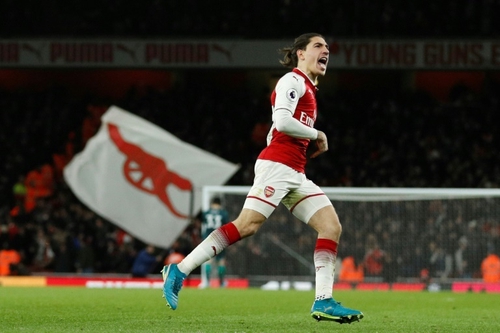 After losing twice in a row in the Premier League, Arsenal finally won their first victory when they played London Derby against West Ham United at the Emirates Stadium. Had left behind from Marko Arnautovic's goal, the Gunners got up and turned to win through goals from Nacho Monreal, suicide Issa Diop, and Danny Welbeck.
The first three points are quite a relief for fans who want to see their favorite team win the first in the Unai Emery era. But according to Spanish right-back Hector Bellerin, the positive results did not relieve Arsenal - over minor trends in the previous two games in a row, because they knew positive results would come soon after hard work during the preseason tour.

"I will not describe it (Arsenal victory) as a relief. We have worked hard for the past two months, so we know it's only a matter of time (before winning). We played two difficult games at the start after a lot of changes at the club. We know it's only a matter of time, questions about how to score goals with the opportunities we have, "explained Bellerin.


"Today is the day. We can still be more efficient, but even though we started the game with a goal lag, we reversed it and I'm very happy too with the team's reaction, "he continued, as reported by the official Arsenal website on Sunday (8/26).
Slowly but surely, Arsenal players began to understand Emery's football philosophy. Although not perfect or fully understood, Bellerin believes the connection between Arsenal players will help the process of adaptation.

In the end this is all football and this is the way we always play, with a little adjustment there and here so we can play the style of play the coach wants. But of course, we have played with each other for a long time. So, even though the system changes, in the end we remain the same players and understand each other. This helps (the adaptation process), "Bellerin concluded.