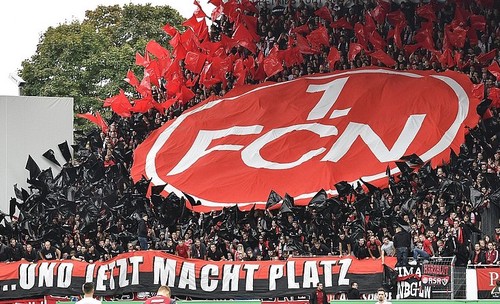 The English week in the Bundesliga is casting its shadows ahead. The following matches are scheduled for Tuesday (25.09.) and Wednesday (26.09.):
Tuesday 25 September, 2018
- Werder Bremen - Hertha BSC Berlin
- FC Bayern Munich - FC Augsburg
- Hanover 96 - TSG Hoffenheim
- SC Freiburg - FC Schalke 04
Wednesday 26 September, 2018
- Fortuna Düsseldorf - Bayer 04 Leverkusen
- Borussia Dortmund - 1st FC Nuremberg
- RB Leipzig - VfB Stuttgart
- Borussia Mönchengladbach - Eintracht Frankfurt
- Mainz 05 - VfL Wolfsburg
There are some questions on this matchday:
- Can Hertha from Berlin continue their flight of fancy in the away game at Werder?
- The Bavarians continue to draw their circles at the top of the table and can even extend their lead in the table.
- Hannover 96 achieves its first victory of the season
- Can the S04 finish his negative series of 4 defeats in a row
- Will the Fortuna from Düsseldorf be able to continue her good start to the season?
- Does the FCN in Dortmund manage to polish up its negative balance against the BVB a little bit?
- Is VfB in a position to clinch its first victory of the season in Leipzig?
- Will the foals from Gladbach against the SGE be able to keep up with the top of the table?
My personal attention is clearly focused on the FCN match at BVB. The statements of coach Michael Köllner from the press conference about the upcoming match day sound at least optimistic - o tone: "We're not going there to get autographs" !!!!!!
The FCN is accompanied by about 3000 fans who want to support the team in the Signal Iduna Park. For a Wednesday evening match (kick-off: 20:30h) and a distance of approx. 450 km simply this is a fantastic away support.
Among the guest fans of the FCN some fans of Schalke 04 will probably join and support the FCN. On the one hand because of the fan friendship of both teams and on the other hand to annoy the Ruhrpott rivals.
We will see what the FCN can do in Dortmund.
See you
tomtheone