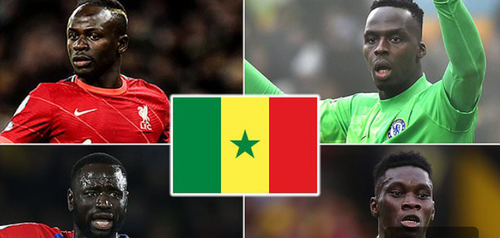 Senegal have announced their list of players who would make it to the AFCON 2022 tournament. As anticipated, Liverpool and Chelsea stars Mane and Mendy made it to the list
What their exit would mean for their teams
As it has been the tradition, Premier League teams would not be taking a break during the Christmas holiday. They would remain in action for their clubs. However, players who would be representing their countries in the AFCON competition are already making plans to leave their club teams. For players like Sadio Mane and Edouard Mendy, it means one thing. If their country Senegal makes it to the finals of the competition, then they are expected to be out till the 6th of February at least.
Other Senegalese players called up
Other Premier League players called up to the team include Ismaila Sarr and Cheykou Kouyate of Watford and Crystal Palace respectively. In other words, Senegal would be ripping four Premier League teams of their regular starters.
Liverpool expected to have the most call up
Among the least of Premier League teams, Liverpool are expected to have the most call up. The great work done by Jurgen Klopp is thanks to the dedication of these African players. Mohammed Salah for Egypt, Sadio Mane for Senegal, Joel Matip for Cameroon and Naby Keita for Guinea.
No doubt, the absence of these players would affect the performances of their teams in their absence. Especially for a team like Liverpool. However, it would be great to see how Jurgen Kloop leads these players in the absence of his key men.