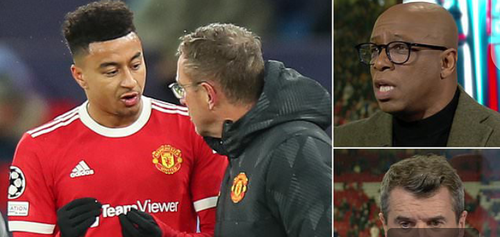 English pundits have described Manchester United's treatment of Jesse Lingard as unfair opining that the Red Devil's have failed to fulfil the player's need for a caring atmosphere. In recent times, Manchester United have constantly gone against the wish of the English winger. First of, deliberately blocking his move away from the club. Next, trying to manoeuvre his absence from the squad to favor themselves.
Ralf Ragnick's statement
When Ragnick was asked about the absence of Lingard from the squad that faced Middleborough, Ragnick said that the decision to be absent was made by Lingard and pointed out that the midfielder decided to take time off to clear his head concerning a failed move out out of Old Trafford. However, that was far from the truth.
Lingard's story
Lingard was not about to let the matter slide as he had a reply for the German tactician on Twitter stating that the club were the ones who offered him the option to take a few days off after failing to secure his desired move.
English pundits air their views
From the story of Lingard, a handful of pundits believe the treatment the winger received was unfair. While many stated he would have moveded away from the club after his loan deal with West Ham.
Lingard's return to the squad still does not mean he would be guaranteed regular game time. If things remain as they are, it is almost certain he would miss the Three Lions squad for the World Cup in Qatar except a miracle happens.