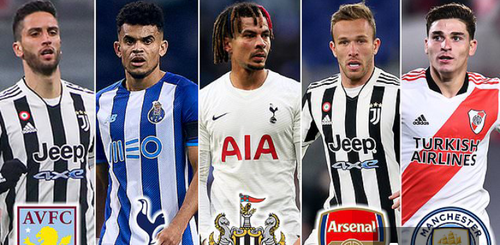 The January transfer window is finally grinding to a halt and the excitement is not yet over. As we get to the final days of a transfer window, more exciting activities are expected.
There are still a handful of teams that are lacking in one area or the other and they would be looking to cover for their lack before the window closes. The article summarizes what to expect just Arsenal and Chelsea in the Premier League.

Arsenal
The Gunners have made it clear that they are in need of a striker. Aubameyang is now considered an outcast and Lacazette's performances have not been particularly top tier. Eddie Nketiah on the other hand too is not rated by the manager, and previous target, Dusan Vlahovic has now been overshadowed by the interest of Juventus with the striker possibly moving to Turin.
Chelsea
Chelsea are aiming at recalling left-back Emerson to Stamford Bridge since major left-back Ben Chilwell has been ruled out for a couple of months, we could expect one or two transfers from Chelsea.
The January transfer window is far from done, so we could still expect some signings from a handful of teams.