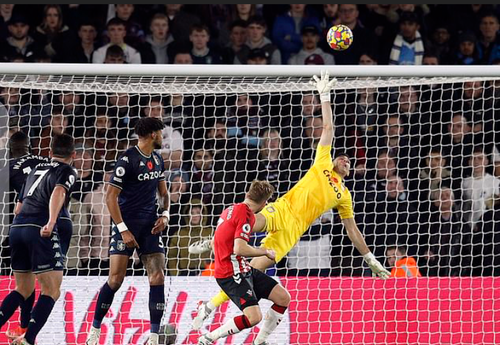 Villa and Argentine star Emi Martinez have insisted that his goal is to become the best Goal-Keeper in the World. The Argentine changed his workout ethic at the club, as reports suggest he spends more hours trying to improve himself than any other individual at the club.
Neil Cutler shares his thoughts on Emi Martinez
The attitude of Emiliano Martinez has not gone unnoticed by the Aston Villa second choice Neil Cutler. According to Neil, he often sees Emi Martinez reminding himself that the goal is to be the best. "Emi is so Driven," Neil Cutler said. And as Cristiano Ronaldo in a similar vein, Emiliano has ticked off a large chunk of unwanted diets on his menu.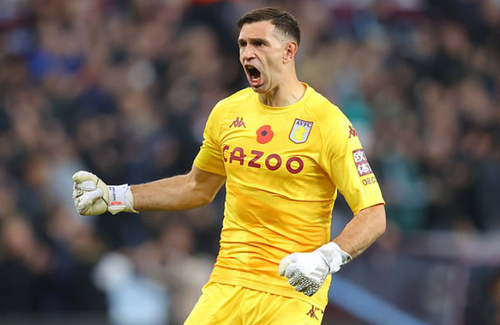 Martinez does not only stop at ticking off unwanted food
Asides from changing his diet, the Argentine shot-stopper is also seen ticking off a host of other things in the training ground and at his apartment. Prior to any game he already has an idea of situations he would be passing the ball to his teammate, and those he would not. More to that, he ticks of the amount of penalties he would want to save if they come his way. His passion no doubt has had a great influence on the attitude of his teammates.
The Martinez effect
Ever since he moved from Arsenal to Villa, statistics have no doubt revealed Martinez has helped the Villa team in their defensive game. In the international stage as well, he has been named best goalkeeper in the whole of South America. Surely, some great feats for him there as well.
Final thoughts
Martinez is yet another prove of the transformation hard work can have on individuals. Provided he continues to up his game in this manner, it is only a matter of time before he makes it back to one of Europe's big teams. Emi has proven that he is a World-Class Shot-Stopper.