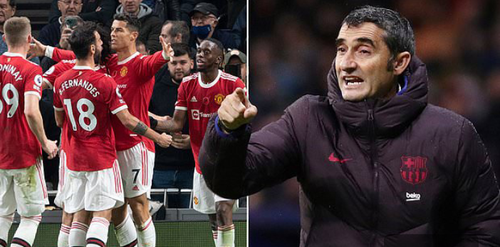 In recent days, Mauricio Pochettino has been the number one candidate making the rounds to seal the deal as Manchester United's interim manager. However, the club is also making plans if their wish to lure him out of PSG fails. Among these plans is ex-Barcelona coach Ernesto Valverde.
Pochettino remains open to joining Manchester United
As it stands, Mauricio Pochettino remains the first option for Manchester United. That has not changed. Nonetheless, there exist some issues. It is still not clear how willing Pochettino is to battle his way out of PSG. As well as how willing Manchester United are to price him away. The Manchester United plan For the time being, Michael Carrick remains in charge of the United team. So far, the English man has also produced a quality performance as the Red Devils came up against Villareal in the Champions League. As it stands, Carrick has one win from one in his first game with Manchester United after Ole Gunnar Solskjaer's sack. Yet, Manchester United have no plans of retaining Carrick as their long term manager. With Pochettino's future not clear, the Manchester United board would be looking at Ernesto Valverde as a second option.
Final thoughts
Ever since he left FC Barcelona in 2020, Ernesto Valverde has remained out of work throughout the period. It would be interesting to see him manage Cristiano Ronaldo at Manchester United, after he had previously managed Lionel Messi at Barcelona.