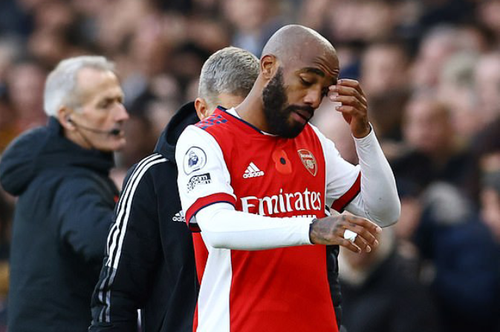 English Pundit Danny Mills has urged the Arsenal executives to let go of French Forward Alexandre Laccazette. According to him, the Frenchman has not done enough for Arsenal to grant him a new contract.
Lacazette's move to Arsenal
The forward, made his move to Arsenal sometime in 2017, from French side Lyon. However, ever since his move, he has failed to hit the expected heights at the club. A few great performances here and there. Yet, Lacazette's main let down has been his won inconsistency.
What next for Lacazette
His current contract runs until the summer of 2022. On a normal circumstance, the Gunnners executives would be having contract talks with any player whose contract is expiring at that point. However, that has been far from the case with Lacazette. His contract renewal talks with Arsenal have been kept on hold. And as the rules of modern football go, if Arsenal fail to discuss with Lacazette on a new deal before January, then the French forward is free to sign a pre contract deal with any team of his choice.
The view point of Danny Mills
Mills shares the sentiment that not having any new contract talks with Arsenal is the best course for the Gunners. According to him, Lacazette has overtime failed to prove himself worthy of being granted a renewal deal.
Final Thoughts
The revolution at Arsenal seems to be coming upon many very fast. And with the way things go, those currently not give their all would be shown the exit door. Lacazette may now be on his way out of the club, come next summer.