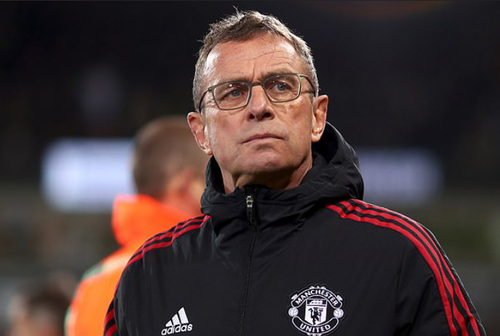 Manchester United boss, Ralf Ragnick has stated how things must move on from now on at Manchester United. According to him, he stated that he is the man in charge and could take the team further, only that the players must do as he says if they want game time. Moving on, he pointed out the pressing game is the only way out of their present condition.
Ralf Ragnick's reputation
Ragnick moved to Old Trafford with a traditional status, as numerous reports suggested he was the initiator of the German Gengenpress tradition. However, so far, Manchester United have failed to show any sign of progress since Ralf Ragnick's appointment but the manager believes and has blamed the inconsistency of the team on various factors. According to him, he believes he's not the only one responsible for the poor form, as he insisted the players are not playing to his rules.
Having built a reputation as the God Father of German Gengenpress, it is a thing of sadness seeing the Manchester United players failing to play to the rules. With that in mind, Ragnick has described his methodology as the only way to compete at the highest level. Urging players at United to show character.
The situation at Manchester United portrays something more than what a manager alone can solve. The players have to be willing to work for him, and so far, it is not happening.