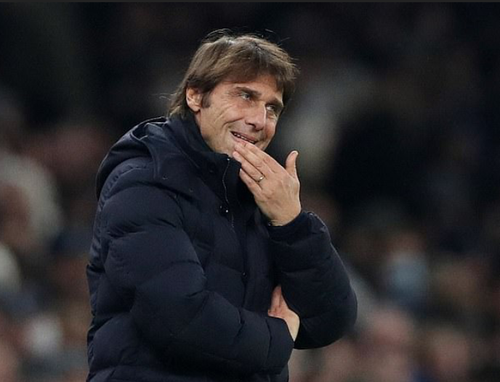 Reports making rounds suggest Italian tactician Antonio Conte could quit Tottenham next month. This stand is to be taken provided Tottenham executives fail to back him up with the much-needed finances this summer to build his team
On the arrival of Antonio Conte, Tottenham went on an unbeaten streak but the streak got halted by Chelsea in the Carabao cup semi-finals. A result that highlighted the need for squad depth at the club and also the need for improvements and reports suggest that Conte could quit the job if the much-needed improvements are not provided.
A couple of days ago, Antonio Conte held talks with Tottenham executives concerning possible financial availability. A discussion that was painted to have been placed in a positive light but shortly after that, very little has been done in terms of showing action concerning what was discussed.
Conte had mapped out his potential transfer work out plan for January and one of his wishes is to have Wolves Adama Traore and two backup strikers for Harry Kane but there has been no reports of funds released to make these transfers.
Seeing that the executives of Tottenham are not willing to pave way for the needed finances, Antonio Conte may well be saying his goodbyes by the end of January.