According to news making the rounds from the Tottenham camp, reports have it that just announced boss Antonio Conte has already swung into action in terms of his preferred transfer target. According to reports, the Tottenham manager is interested in AC-Milan midfielder Frank Kessie. With another statement highlighting that personal terms have already been agreed by both parties.
Highlights on Frank Kessie's contract with AC-Milan
Frank Kessie's contract with AC-Milan is reportedly coming to a climax at the opening of the summer transfer window. That has been a major reason why he has been attracting the attention of numerous big teams in Europe. Previously, the likes of Barcelona and Manchester United were rumoured to be keeping an eye on the midfielder. Nonetheless, as it stands, an Antonio Conte-led Tottenham side are the ones who are in advanced talks with the midfielder.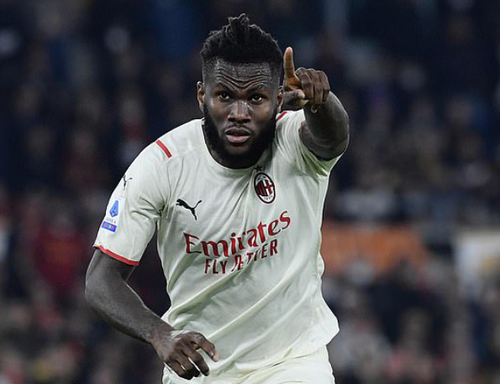 Details of the contract offered by Tottenham
Further details concerning Tottenham's proposed deal for Frank Kessie has been released as well. The English side would be looking so seal a contract deal worth 8.5 million euros per year. However, whether the approach would be made in January, or in the summer is yet to be known. However, what is certain is that Antonio Conte is a big fan of the midfielder, hence he has agreed with Kessie's agent with the potential contract offer.
Final Thoughts
Tottenham's interest in Kessie shows that Antonio Conte has swung into full action concerning his plans for the next 18 months. We can only hope that things go as planned and he brings Tottenham out of the mess where they are currently