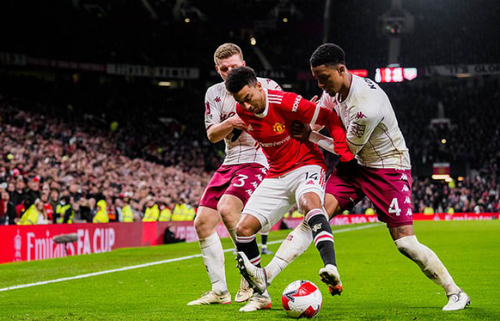 Cash-flowing Newcastle United have signaled interest in Manchester United winger Jesse Lingard. However, the squad depth amid the Covid-19 crisis, Newcastle are facing a little bit of resistance by the Old Trafford giants.
Manchester United's reaction
To put the resistance from Manchester United into details, the Old Trafford giants have rejected an initial loan effort made by the Magpies to sign the English winger as reports suggest that if Newcastle can step up their asking price a little bit, then, a deal could be on the cards. From the reports, Lingard supports a loan move as opposed to a full transfer. As a loan move would give him an avenue to weigh his options a little bit more. In other to have greater odds of making a better final decision.
Other team's line up for Jesse Lingard
As the Red Devils consider the offer made by Newcastle, there are also a handful of teams who have expressed interest in Jesse Lingard as well. The likes of Tottenham and West Ham are also reportedly interested. However, looking at the current ranking of Newcastle, Manchester United would be more willing to do business with them. As doing business with the likes of Tottenham and West Ham may be categorized as a threat.
There's no doubt that Jesse Lingard is a great player and the more reason why Manchester United are careful of who they release him to. In other to avoid the "come back to hunt us" story.