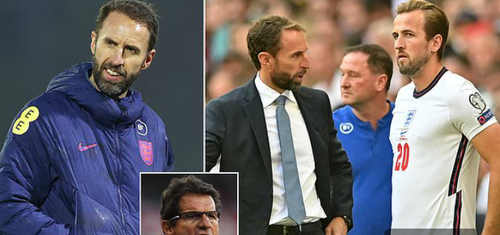 Current Three Lions manager Gareth Southgate is close to renewing his contract with the English side for another two years. According to the details of the deal, Southgate could remain the manager of the English side until sometime in 2024.
Highlights on Gareth Southgate's current deal
The current deal for the English manager runs until the climax of the World Cup in 2022. However, the English FA are keen on extending his deal for an additional two years. According to trusted sources, the English FA are patiently waiting for the Three Lions to seal qualification for the World Cup. Once that is done, then a renewal for Southgate is to be on the cards.
Current earnings of Gareth Southgate
The Three Lions manager currently earns a sum of 3 million euros a year on his present contract. However, details suggested that his renewed deal could see him earn as much as a 5 million a year. A pay which could see Gareth Southgate edge closer to the 6 million per year contract achieved by Fabio Capello during his time as Theee Lions manager.
Final thoughts
Southgate has been awesome ever since taking on the hot sit as Three Lions manager. He has gone on to take the English side to the Euro finals, as well as the World Cup semis. His renewal would no doubt be a welcome development for numerous Three Lion supporters.