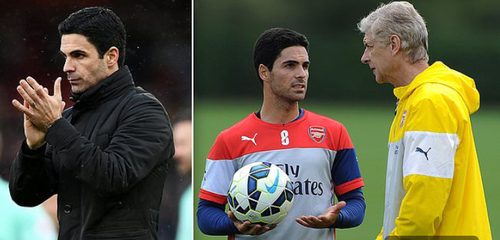 Current Arsenal boss Mikel Arteta has been in a nice form, showing signs of progress with his Arsenal side. Although the Gunners are not yet where they need to be, the influence and over improvement Arteta has brought to the team cannot be overlooked. The aforementioned details make the recent information about Arsene Wenger Bromance with Arsenal very surprising.
Arteta's statement
In a recent interview, Arteta highlighted that it would be great to have Arsene Wenger around the Arsenal players at the Emirates. Insisting he could help improve the team tactically. Considering how messy Arsenal were before the exit of Wenger, it is indeed strange that such comments are coming from the current manager Mikel Arteta.
The rationale behind Arsene Wenger's unwanted presence
After Wenger exited the team, it took over three years for the likes of Unai Emery and Mikel Arteta, later to restructure the team and turn a new leaf. Now, Arsenal look better, play better and now have an impressive balance in terms of players ages young and old. Putting this into consideration, many footballing experts have insisted that having Wenger back anywhere near the Emirates stadium would be nothing but pure jeopardy of the job being done by Arteta.
Final Thoughts
There are indeed facts in the arguments made by pundits and journalists on the Arsene Wenger situation. Nonetheless, only time would reveal the next move that would be made by these Arsenal Executives.