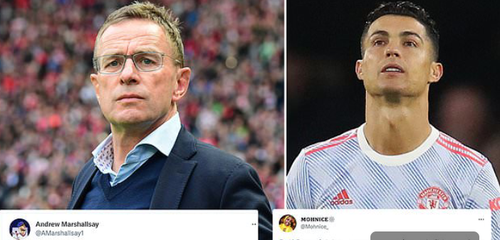 Supporters at Manchester United were over the heals after the announcement of new boss Ralf Ragnick. Many have referred to him as a tactical genius, insisting the move to appoint him was a massive one by the club executives.
Manchester United's achieve first phase
It is great to see the Manchester United side achieve the first phase of their plan. The plan from the onset has always been to get a manager on an interim role ever since the sack of Solskjaer. The interim role would last for six months, then they could either use the interim manager as a permanent one or look for a permanent manager themselves.
Manchester United fans reacted to Ralf's appointment
Without a doubt, the news of his announcement was met by ecstasy from the Red Devils fans. They would indeed be excited to see him on the dog out on their next Premier League encounter. Many referred to the appointment as marking a new era, one that could potentially see a rebirth of the Old Manchester United. Ralf


Ragnick's style of play
For those who do not have any idea of Ragnick's style of play, this short note would give you just that. He is the orchestrator in chief when it comes to Gengenpress, and mastering the art of reading minds of opposing players. The exact style of play we see the likes of Thomas Tuchel and Jurgen Klopp adopt.
Final thoughts
No doubt, the performances of Manchester United is set to see a new dimension provided they follow the rules of Ralf Ragnick. It would be interesting to see where the Old Trafford giants go from here on.