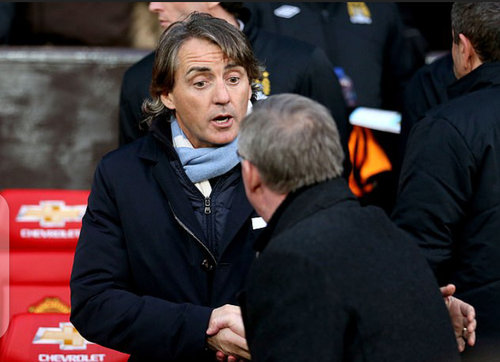 According to reports in England, Roberto Mancini has emerged as a surprise candidate who could take the job at Manchester United next summer. This comes as a surprise due to the fact that Mancini led Manchester City to glorious trophies during his days at the club.
The Manchester United at Mancini bromance
For the time being, Roberto Mancini remains the boss of the Italian national team. However, a move to Old Trafford has not been totally ruled out of the equation. Mancini has been reported to have quite of number of admirers in the Manchester United board. These admirers are the once pushing his profile to be listed as a potential permanent candidate.
Italy could play a role in Mancini's move to Old Trafford
The result of Mancini with the Italian national team, may make or destroy his chances of being the boss at Manchester United. Italy currently face an unfavorable situation in their quest for World Cup qualification. They have failed to qualify direct and at such have been moved to the playoffs spots. And placed in the same group with the Portuguese national team. No doubt, the probability of Mancini not leading Italy to the World Cup is very high.
Final Thoughts
As was aforementioned, his results with the Italian national team may be a final deciding factor if Mancini would make his way to Old Trafford or not. Nonetheless, we keep our fingers crossed to see how events pan out.