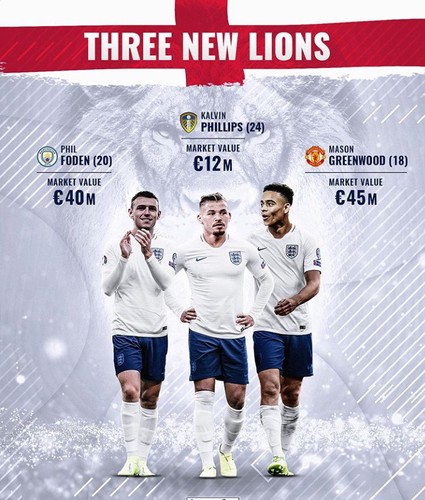 With the Manchester duo Foden and Mason receiving their first senior call up following an impressive campaign this season. Together with Kalvin who helped Leeds back into the Premier League. Many questions have been raised on the absence of Arsenal youngster SAKA and the Villa Captain Grealish who both had great seasons.
Southgate included 3 right backs in his squad with no left back. And the Arsenal youngster SAKA being a utility player plays comfortably on the LB position .That was Position he played most of his matches this season. In the premier league, only Trent and De Bruyne managed to get more assist than him in all competitions. This left a lot of people asking WHY?
GREALISH on the other hand has a better goal/assist/chance creation ratio than any of the midfielders who made it to squad. This also stired the fans to react.
IN YOUR OPINION, WHO WAS ROBBED MORE.... SAKA OR GREALISH?