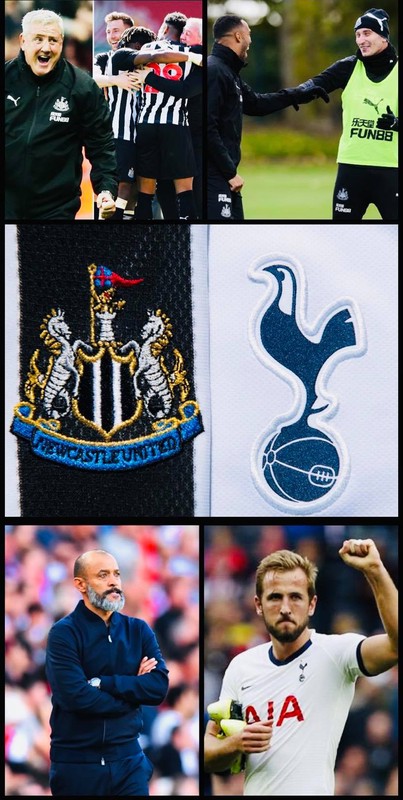 Newcastle United play Tottenham Hotspur in The Premier League in front of the watching world at St. James' Park on Sunday at 16.30pm in the first game since the takeover by a consortium financed by the Saudi Arabian PIF fund that makes The Magpies the richest club in the world at the start of a new post-Mike Ashley era.
Top goalscorer and no. 9 Callum Wilson and playmaker JonJo Shelvey return from injury, instantly transforming The Magpies back into a dangerous side who can compete with anyone on their day as they proved away to Leicester in that 4-2 spanking of Brendan Rodger's men to end last season in style with 17 points from the final nine games.
Shelvey hasn't played since the opening day of the 2021/22 campaign with a calf injury yet came through 79 minutes for Newcastle Under 23s on Monday night and instantly set up a goal with a trademark Hollywood pass to trialist Isaac Westendorf and should be fit to start his first first team game since August.

Wilson bowed out after the second game at Aston Villa although has been training with The Magpies this week ahead of his scheduled return game against Spurs and Newcastle's goal threat is practically doubled with his presence in the side.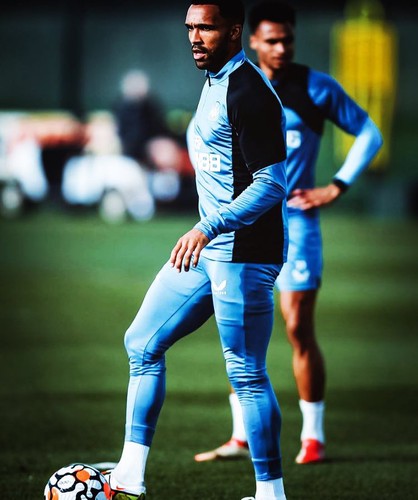 Newcastle have not won a game so far this season although have accumulated three points that may prove precious down the line but a newly-revealed Premier League table without VAR compiled by ESPN's VAR expert Dale Johnson reveals Newcastle are the club that have been affected most negatively by VAR decisions:

All well and good and this author would rather have a properly-working VAR than none at all but this table doesn't include the biggest decision of all this season against Newcastle which was the non-penalty awarded against Jacob Murphy on the opening day of the season against West Ham that was somehow not overturned by VAR and robbed Newcastle of an opening day result and carrying the momentum from last season with Head Coach Steve Bruce needing a positive start to get fans onside.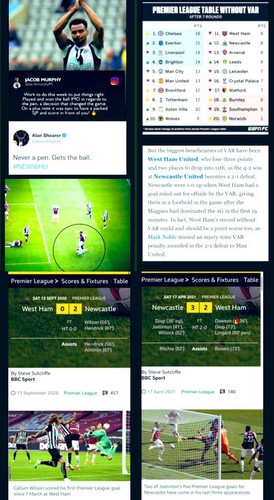 Lets hope that now Newcastle have new owners with deeper pockets and Mike Ashley, who was person non-grata in the football world due to successfully suing the Football Association, Manchester United and Umbro about the price-fixing of England and Man Utd shirts leading to 14 years of dodgy refereeing decisions against The Magpies, is no longer the owner then the new Newcastle can finally play on a level playing field.
In the actual Premier League table, Newcastle stand 19th looking up with just 3 points from 7 games - one more than the 2 ex -manager Rafa Benitez had in 2018/9 after 7 - and over the course of the last three seasons, Newcastle's true quality and squad value has shown itself in comfortably mid-table finishes with an average of 45 points.
On Thursday afternoon it was revealed Bruce would be taking Newcastle's Friday press conference as usual which was a big indication that the experienced manager would be taking charge of the Newcastle side against Spurs for what will be his 1000th game in top class football management and, despite some social media clamour for his sacking, the new owners have made the classy decision not to and to give him a chance while they look for the man they want to lead Newcastle in the dug-out permanently.
Who knows? If Bruce's revitalized side hits the ground running under the new owners and begins to turns the season around with a win or positive result - as it did in April with a 2-2 draw against Spurs before amassing 17 points from the last 9 games and winning April's Manager of the Month award for the Head Coach with Champions League form and a string of good results - he may earn a lengthier stay from the Saudis, who it seems have the final say over his future and it must be remembered that the Premier League is already very popular in the Kingdom & Bruce was one of its early heroes and leading figures as the goalscoring, trophy-lifting Captain of Man United.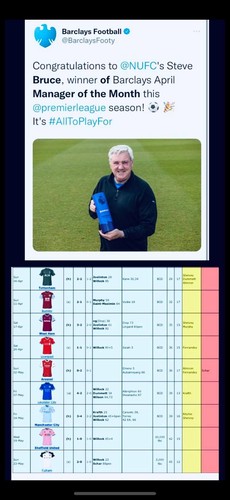 Spurs, meanwhile, are 8th in The Premier League table under new boss Nuno Espirito Santo, who was named Premier League Manager of the Month for August after his team made a perfect to the season with three wins out of three against Champions Man City, his former club Wolves and newly-promoted Watford, keeping three clean sheets
Yet the wheels have come off since with consecutive defeats to Crystal Palace, Chelsea and Arsenal in which they conceded three goals in each game scoring just one although they bounced back in Gameweek 7 to beat an inconsistent Aston Villa 2-1 at home.
So with Harry Kane's lacklustre form - the England striker is yet to notch a Premier League goal this season in his six appearances - and injury doubts over a clutch of first team players, Spurs face a big task to silence a bouncing, capacity St. James' Park.
Prior to his eagerly-awaited press conference, Amanda Staveley and Merhdad Ghodoussi has issued a statement confirming Bruce would be managing his 1000th game as part of their "patient and considered approach" to running the new NUFC and paid tribute to Steve Bruce's attitude since they walked into the football club:
"Steve has been very professional in our dealings with him and he and his coaching team will take the team on Sunday. If we make any changes going forward, Steve will be the first to know but, in the meantime, we wish him the best of luck in his 1,000th match as a manager and will be joining you in getting right behind the team.
"Thank you for the warm welcome you have given us. We can't wait to be at St. James' Park with you."
In the presser itself, Steve Bruce under the glare of the world's spotlight, insisted the game wasn't about his 1000th landmark game, but about the new start for the club and, crucially, the three points needed to drag his side away from the relegation zone:

Confirming news about Shelvey and Wilson being fit, he revealed Captain Jamaal Lascelles would also be available to lead the side out at St James' Park in their first game of the new era:
before firing a shot across the bows of journalists who had him sacked last week:
"I hope you are feeling the heat with your bosses, because it hasn't happened, what you all wanted. Let's hope you get a bit of stick from the people who put you in charge."
So the Saudi Arabia-led Newcastle era begins on Sunday with Steve Bruce in a hot seat that has rarely been hotter in the history of St James' Park and it all makes for an enthralling Premier League contest against Spurs in what will be a historic day for a revitalised St James' Park complete with a returning Wor Flags and 52,000 fans. #FHWTL
Prediction - Newcastle United 3 Tottenham Hotspur 2
Potential Line-Ups: