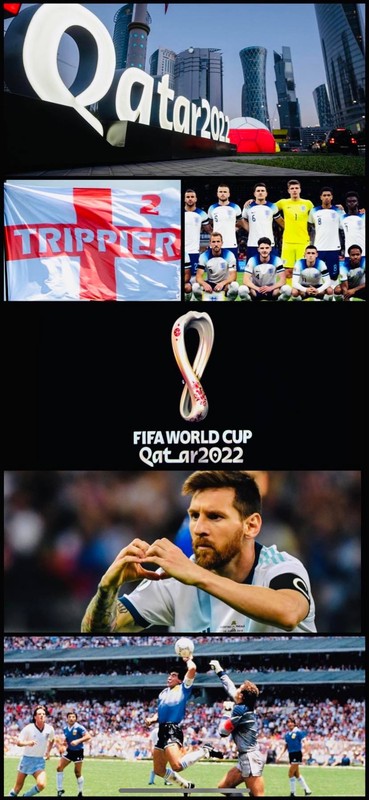 The 22nd World Cup tournament starts on Sunday when Qatar kick off against Ecuador and already its the most controversial in the 92-year history of Jules Rimet's trophy due to how it came to be in Qatar in the first place and the resultant deaths of migrant workers as the state prepared to host the first World Cup to be held in a Muslim state:
Lionel Messi has played 993 professional matches in his football career heading into The World Cup after sitting out of Paris St Germain's 5-0 win over Auxerre last night and if Argentina go all the way to the World Cup Final on Sunday, December 18th then the Barcelona legend could fire his country to global glory in his 1000th football match.
Now in his 35th year, the player many believe to be the greatest to ever play the beautiful game, has not exactly set the sport's greatest spectacle alight previously with a career-high 4 goals scored at the 2014 tournament and just one goal in each of the 2006 and 2018 events after drawing a blank in 2010 in South Africa.
Yet there is a growing suspicion among astute observers that the 2022 World Cup is being shaped for Argentina to win it with the Qatari hosts of the tournament also the owners of PSG, who signed Messi in 2021 and the Argentine Captain is now the global ambassador for both the French club and Qatar 2022.
Then there is the tournament's major sponsors, ADIDAS, for whom Messi is also their no. 1 international soccer ambassador for whom it would be a major coup for him to win The World Cup in the famous three-striped boots, whose latest advert stars the Argentine alongside a host of top footballing talent as well as rapper Stormzy:
The history of how the rivalry within not just the sportswear industry as a whole but also within the Adidas family itself leading to the formation of Puma can be read in the excellent book 'Pitch Invasion : Adidas, Puma and the making of modern sport':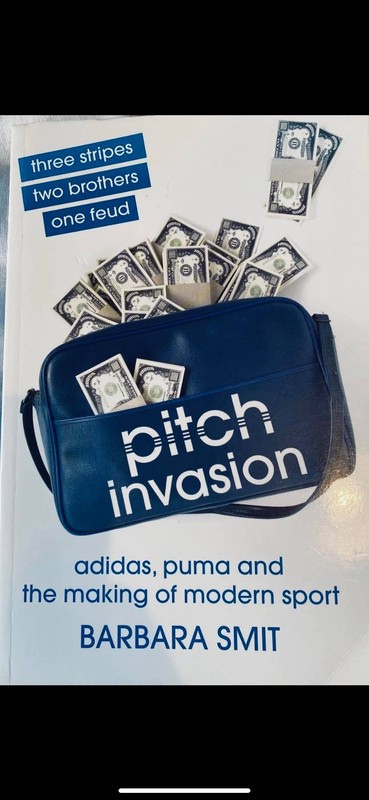 that has lasting implications for the influence of sponsors and giant global conglomerate sportswear companies to sporting events with Messi's great football rival Cristiano Ronaldo representing US sportswear brand NIKE and the line between the sponsors and companies surrounding sport and the organisers and sport people themselves is often blurred - watch the excellent FIFA Uncovered on Netflix for more:
...hence why Messi ridiculously won the Adidas Golden Ball award at the 2014 tournament despite not scoring past the group stages
Nothing sells like success however it is manufactured but the Argentina team heading to Qatar is an extremely good one having gone 35 matches unbeaten since 2019:
Yet the monetary machines that delivered the World Cup to Qatar who would benefit from a Messi win is food for thought for all serious football observers just as Messi's great football rival Ronaldo is making his own power grab for the world's headlines and attention leading into the 22nd World Cup finals tournament by effectively severing ties with Manchester United in a bombshell interview with Piers Morgan:

...a stance which didn't go down well with Portugal teammate Bruno Fernandes:
After winning The Euros in 2016, Portugal looked to have peaked then in the last two tournaments and it is Gareth Southgate's England - Semi Finalists in Russia 2018 then beaten Finalists in last year's delayed 2020 Euros who - despite recent losses in Nations League games - are on a logical trajectory to go all the way & win the tournament.
England Doesn't Expect And That Will Help Three Lions Will Do It
By treating the Nations League games last summer and in the last international break as the glorified friendlies that the latest 'tournament' to be shoehorned into the world football calendar is in all reality, Gareth Southgate has hugely reduced expectations in England despite the great progress of the last two tournaments that already make him the second most successful England manager in Three Lions history based on results with ex manager & player Martin O'Neill the latest football pundit to join his backers:
With experimental line-ups, results weren't great last summer culminating in the 4-0 loss by Hungary after a long post-Covid football season that meant international players had little time off to rest and there was no significant improvement in September in the loss to Italy draw yet in the draw with Germany when England turned around a deficit in an exciting second half to take a 3-2 lead before a Nick Pope error meant it ended 3-3, The Three Lions' quality and spirit shone through reminiscent of better times.
Once again on display at Wembley was the fight and flair and goalscoring verve that has characterised Southgate's Three Lions at the last two international tournaments where they reached the Semi-Finals of The World Cup in Russia in 2018 for only the third time in their history scoring 12 goals to finish fourth place in the tournament:
England then recorded their best ever Euros performance last year reaching the Wembley final only to lose narrowly to Italy on penalties after taking the lead through Luke Shaw, scoring 11 goals in their 7 matches overall:
So its third-time lucky after showing real progress reaching the Semi-Finals in Russia then the Euros Final, surely the next logical step is to go on to win a tournament?
Not according to the boffins at Oxford, who have written off The Three Lions in their new prediction model placing England as the 11th likeliest team to win The World Cup:
Yet football isn't the exact science the statisticians would have us believe and SkyBet have England as fourth favourites for the tournament at 15/2 and there are several factors unique to the Qatar tournament that are stacked in England's favour.
"Lions in Winter, Lambs In Spring" No More
Often at the end of a long, hard Premier League season with the majority of England players also playing in the latter stages of European competition for their clubs, England aren't able to field their best team or play at their best due to fatigue & injury yet the Winter timing of the 2022 tournament means that The Three Lions will be arriving at the tournament mid-season at the peak of their form and fitness.
England will finally be able to put their best foot forward on the international stage and according to the respected CIES football observatory, Gareth Southgate is in charge of the most expensive squad of players with a combined potential transfer value of £1.3B with the most expensive single played named as Jude Bellingham at £176.88 million.
Jude Bellingham - The StarBoy
19 year-old Jude Bellingham is set to start and star for England and like Gazza in 1990, he's about to emerge as the best midfielder in the world on the greatest stage of all.
Already the complete midfielder who can run games, tackle, pass, create and score goals, Bellingham is breaking records left, right and centre in The Champions League for Borrusia Dortmund becoming the youngest player to score in consecutive Champions League matches beating Kylian Mbappe's previous record and he is the youngest teenager to start a Champions League game as Captain scoring a brilliant goal:
Bellingham became the youngest player to play major tournament football for England when he came on against Croatia at 17 years and 349 days old at the Euros and like Gazza at World Cup 1990 and Wayne Rooney at Euro 2004, World Cup 2022 can be his.

Rooney played against Bellingham for Derby when the youngster was a 16 year-old and was duly impressed:
"I played against Bellingham when he was at Birmingham and I was at Derby.
"And he actually man-marked me during the game, I think he was about 16, maybe just 17, and what I really liked about him is every time I passed the ball off, he'd leave a stud in on me.
"And I remember thinking, 'he's got something about him', and just to show the character to go out to Germany and take that league by storm.
"That mentality to perform, obviously he's been captain in quite a few of the games as well, he's going to be a huge player for England.
"Just that mentality, even though he's young, he can put some of that character into some of the rest of the squad in my eyes."
Kieran Trippier Among Three Newcastle United Players In The Squad
OK, I'm slightly biased for this one but its the first time since World Cup 1998 that an England World Cup squad features three Newcastle United players in the shape of England regular Kieran Trippier plus Nick Pope and Callum Wilson, just as Glenn Hoddle's France World Cup squad contained Alan Shearer, Rob Lee and David Batty.
Trippier has been a revelation at St James' Park since he became Newcastle's first signing under the new owners and world football's best right back not just the Premier League's best right-back this season according to WhoScored.com with the former Atletico Madrid player operating as one of Newcastle's chief playmakers from defence assisting three goals so far and scoring that fantastic free-kick against Man City so he is a potent weapon in both defence and attack for Gareth Southgate:
Former England and Newcastle no. 9 now pundit Alan Shearer included Trippier among five Newcastle players in his Premier League Team of the Season so far:

with England second choice 'keeper Nick Pope making the line-up after conceding the fewest goals in the English top flight this season - just 11 - & despite that error against Germany in the recent Nations League encounter, the three penalties he saved in Newcastle's shootout with Crystal Palace last week will give Southate food for thought although Jordan Pickford is a far better keeper for England that he is for Everton.

Striker Callum Wilson completes the Magpies trio after scoring 6 goals in 11 games including one against Champions Man City and a brace against Aston Villa in front of the watching Southgate, who picked the Newcastle forward over Ivan Toney to be Harry Kane's back-up as main striker and an important impact sub.
In the last World Cup when England had three Newcastle players - France 1998 - The Three Lions lost to Argentina in the Last 16 but wrongly had a perfectly good goal scored by Sol Campbell ruled out that haunts the England defender still to this day:
Of course, the most famous event in an England - Argentina World Cup match was Diego Maradona punching the ball into the net in Mexico 86 and getting away with it - the Hand of a Rascal not the Hand of God is what England's Geordie manager Sir Bobby Robson rightly called it but in the era of VAR such injustices should be a thing of the past although choice use of the technology aided & abetted France's win in 2018:
Lets hope it is purely the football we are all talking about for the next month as the greatest football tournament on earth kicks off for the first time in winter in the UK and we'll leave the last words to Gareth Southgate:
"I know what this group of players have been capable of. They've been to the deep reaches of tournaments. They know what that feels like. They know they can do that again. What people say or think about me is irrelevant. My job is to free players of that
It's the challenge mindset. How can we take the supporters on another journey like the one they loved four years ago and loved last summer? That's why we do it and that's what makes playing for England special."

Don't Stop Believin' - Its Coming Home

Tournament Predictions -
World Cup Winners - England
Dark Horses - Serbia
Surprise Team of the Tournament - Canada
Golden Boot Winner - Harry Kane
Player of the Tournament - Jude Bellingham
Breakout Player - Garang Kuol - Socceroos
Potential England Starting Line-Up: