It was in Luzhniki stadium, Moscow where France and Croatia locked horns for the final time in Fifa World Cup 2018. They were playing for pride, they were playing for glory and millions around the world were watching and praying for their favourite team to lift the title. The Luzhniki stadium with a capacity of 81k people was fully occupied with people mainly from Russia, France and Croatia.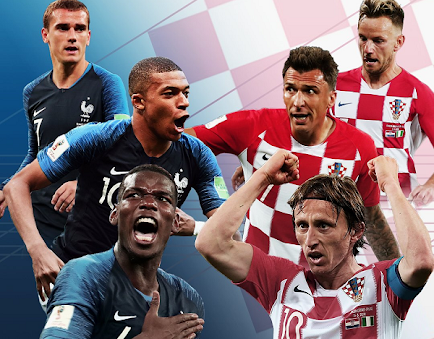 France came into this match as favourites and rightly so because of the fact that they have magnificent forward players and midfielders. On the other hand the golden generation of Croatia mainly relied on Modric and Rakitic and maybe Perisic also.
It all started when Griezmann floated a brilliant ball towards the net and Croatia's own Mandzukic headed it into his own net resulting into an own goal. Croatia came with an equaliser, thanks to Perisic in the 28th minute and the Croatian fans jumped in joy. Their joy was however short lived when the referee gave a penalty to France and Griezmann netted it with ease(38th minute). The left foot thunderous strike from Pogba in the second half in 59th almost sealed it for France before the teenage sensation, Mbappe hit Croatia with another blow to kill the match. A goalkeeping error by Loris helped Croatia score their second goal with an excellent touch from Mandzukic. The referee blew the whistle and the match ended with France coming up as the second time champions.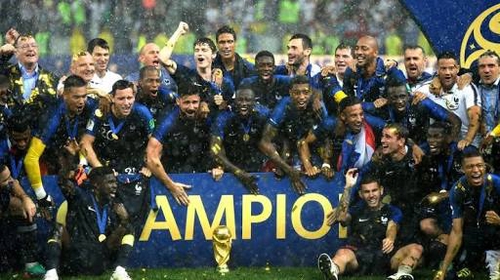 The France were clear favourites to win this Cup and they had the team to do it. If you have the likes of Griezmann, Pogba, Mbappe, Loris and Varane, you can't really ask for more. Pogba was a sleeping giant and hadn't scored until today and boy, what a day to score. The goal from Mbappe was a special one and that goal will be a key for the teenager in his long long career. France were the better team on the day and therefore lifted the World Cup for the second time after 20 years. CONGRATULATIONS FRANCE!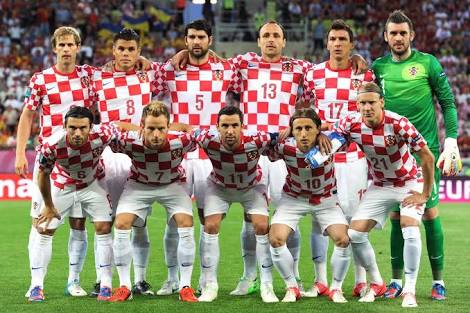 Nobody in the world would have in his/her wildest of thoughts, thought that Croatia will cone so close to winning the title. They defeated every side that came in their way before eventually loosing in the finals(they also drew one match). They defeated the likes of Argentina 3-0 and England in the semi finals 2-1. This is probably the reason why they are called the 'golden generation' of Croatia. The veterans Modric amd Rakitic played their 'A' games throughout the tournament. They were well supported by Perisic and Mandzukic along with Lovren, Rebic and all others. Coming with an 'underdog' tag and showcasing their best performances is probably the reason why they became everybody's favourite.
They played their heart out and won many across the World.
WE LOVE YOU CROATIA!