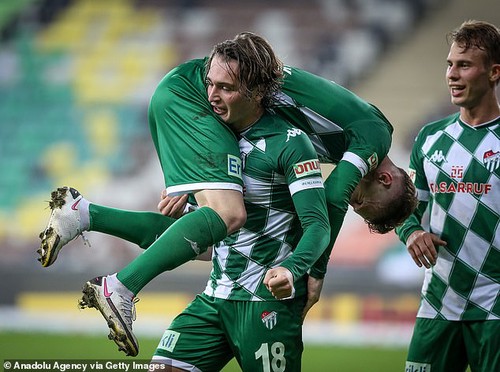 Premier league rival giants, Arsenal and Chelsea have indicated strong interest in buying Bursaspor teenage striker, Ali Akman.
There is no denying the fact that Chelsea and Arsenal performance in the last four premier league games are grossly poor to the dissatisfaction of their fans around the world. Both English giants are facing serious challenges on the pitch of late.
Though Chelsea started the league pretty well booking her space among the top four but unfortunately has gone down to the 9th position as they lost four games successively. Arsenal on the other hand are gradually climbing up the ladder after a heavy struggle to meet up to expectation and are currently occupying the 11th position.
As such, both clubs are rooting for 18 years old Bursaspor striker, Ali Akman, who has had an impressive run for Bursaspor since the season began. He has netted 9 goals in 16 games for his club. Joining the Premier League either sides will be an amazing leap for his career. Both Chelsea and Arsenal feels Akman is the right man to move forward and his contribution will give the much needed result.
However, nothing is finalised yet and the rumors is still going round. The teenage striker has also not given any formal statement as to which side he will want to join. But while the negotiations go on, we will keep our finger crossed and hope the best comes out of it all.
I will like to here from you in the comment, do you think Ali Akman is the right man for either Chelsea or Arsenal?