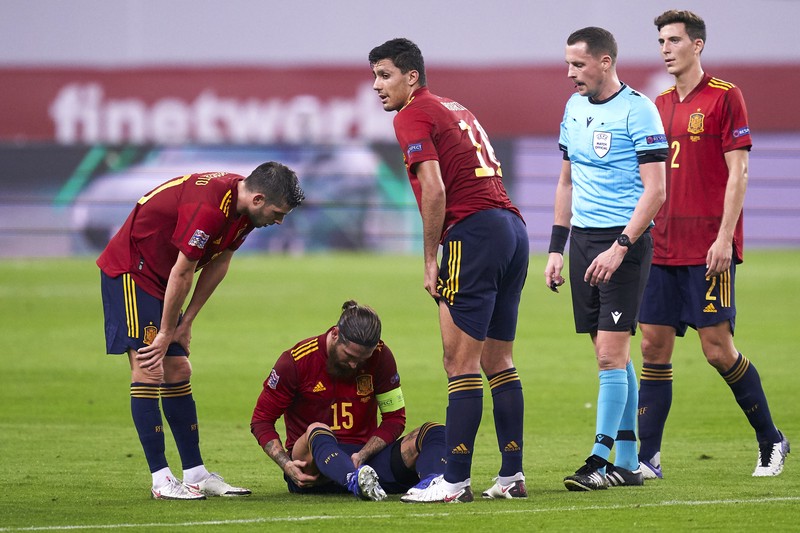 Real Madrid defender and captain Sergio Ramos is expected to miss some crucial games for real madrid after injuring his hamstring during spains 6-0 trashing of Germany in the UEFA nations league earlier in the week.
The mecurial defender is expected to miss clashes against villareal in the league and Inter Milan in the champions league.
The defender has been a key figure for Real Madrid for over a decade and his presence would be missed by Zinadine Zidane's side who are struggling for form at the moment.
The 34 year old defender is expected to be out for about ten days and the likes of Militao and Varane are expected to fill the void while he recovers.