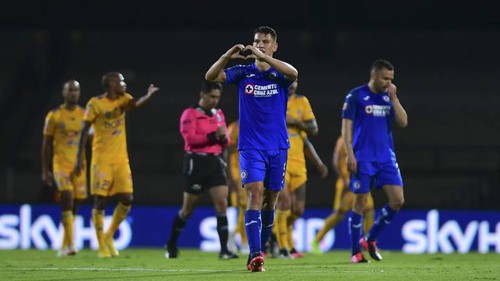 Cruz azul comes back from a 1-0 and wins the semifinals in penalties
It seems like whoever gave up first was doomed to lose the game and Tigres gave up, even though they were actually winning the game.
With a header from Luis Quiñones the Colombian RW at the 35' minute Tigres became the owner of the match, they controlled game from beginning to the 91' minute when Torres Nilo the defender from Tigres brings down 'Shaggy' Martinez right outside of the Box.
Yotún, cruz azul's midfielder, puts the ball right on top of Igor Lichnovsky just enough for him to put the ball inside the net.
Cruz azul ties the game and take the match to be defined in the penalty spot.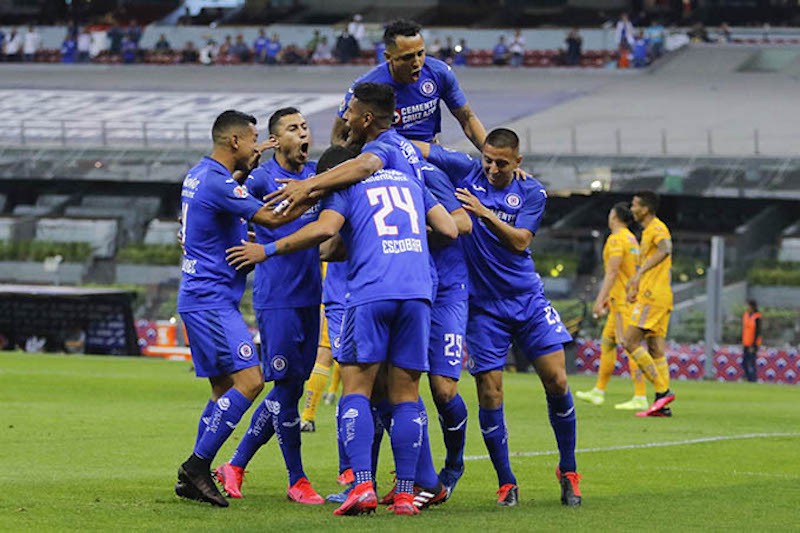 (T) Gignac: Goal. Powerful shot through the center of the goal
(C) Caraglio: Missed. Shoots with power, but it crashes on the post
(T) Quinones: Missed. Save by Gudiño, who flies to his right side.
(C) Gutiérrez: Goal. Nailed to the left side of Guzmán
(T) Dueñas: Goal. Shot hits the right post
(C) Aldrete: Missed. He sends it very close to the left post.
(T) Salcedo: Goal. The ball hits the left post
(C) Orbelín: Goal Send the shot to the left post of the goalkeeper
(T) Carioca: Missed. Gudiño again saves a shot towards his right post.
(C) Rodríguez: Goal The shot is slightly loaded to his right.
SUDDEN DEATH
(T) Pizarro: Missed . He shots it too high and the ball ends up in the crowd.
(C) Domínguez: Goal. He sends it gently charged to the goalkeeper's left post.
Cruz Azul wins

The last minute has also 60 seconds
- Enrique "El Perro" Bermúdez, Mexican football journalist.