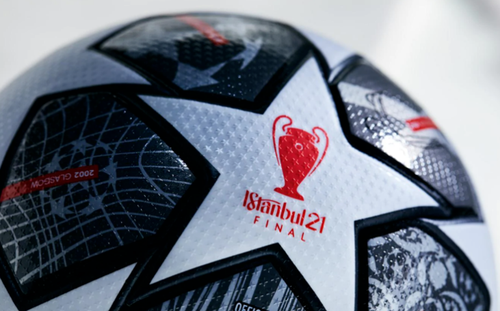 The second game day brought 2 more sensations. Almost all experts, privateers and bookmakers preferred Seville and Juventus. But, their opinion turned out to be wrong.
Seville - Borussia (Dortmund)
The beginning of the meeting was predictable. Sevilla started the match quite actively. This led to the fact that already on the 7th minute, Suso, with Fernando's pass, opens the scoring in the match, and brings the Spaniards ahead. But the team did not increase the pressure on the Germans. It was noticeable that they stopped.
In turn, Borussia began to act on counterattacks. This has brought positive results. On the 19th minute, Mahmoud Dahud, after the transfer of Erling Holand, equalizes the score. The Germans did not change the pattern of the game.
Already on the 27th minute Erling Holland himself was marked with a goal. He scores after a pass from Sancho. Borussia takes the lead with a score of 1 - 2. At the end of the first half, Holand scores a double. On the 43rd minute, after the pass of Marco Reus, he made the score 1 - 3. Borussia began to play on the score. Basically, on hold.
The second half was pretty boring. A really dangerous moment for Sevilla appeared only in the 74th minute. After a penalty kick, the ball hits the bar, flying off from it, he hit the collar. On 84 minutes, Lue de Jong returns the intrigue to the match. He scores after an Oscar Rodriguez pass. Sevilla has closed the lead.
The final shiurm was remembered for a cross along the gates of Borussia, a shot on target, but into the hands of the goalkeeper and the fall of a Borussia player. The nervous ending of the meeting was marked by a yellow card shown to the coach of Sevilla. As a result, Borussia (D) wins an away victory over Sevilla. Meeting score: 2 - 3.
Porto - Juventus
Due to the last hesitant games played by Porto, privateers and bookmakers preferred the Italians. But the Portuguese clearly did not want to give up. Already on 2 minutes Mehdi Taremi leads the hosts ahead. On this, the main events of the first half ended.
At the beginning of the second half, Porto takes a big step towards victory. On the 46th minute of the meeting, Moussa Merega, after a pass from Wilson Manaf, makes the score 2 - 0. Juventus tried to change the course of the fight. But alas, all the efforts, including Ronaldo's, turned out to be ineffective. Only at the end of the meeting, Federico Chiesa was able to play one goal. He scores after a pass from Adrien Rabiot. Ultimately, the match ended in favor of the Portuguese. Porto win 2-1. This is a relatively small head start before the return leg in Italy.
Thus, the revival of the Champions League was somewhat unexpected. Those teams that seemed to be favorites turned into underdogs. Moreover, they suffered crushing defeats. We continue to monitor the development of the situation.