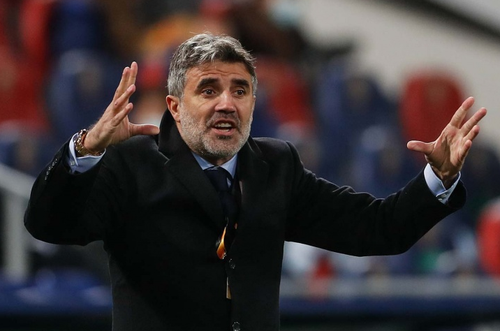 Unfortunately, corruption scandals are not uncommon in our world. This applies not only to the political sphere, but also to sports. We remember how Messi and his father were under suspicion, how scandals thundered in the Italian Serie A (match fixing) and so on. Now it's Croatia's turn. In particular, the scandal affected Dynamo (Zagreb). The brothers Zoran and Zdravko Mamichi were under suspicion.
What the brothers were accused of
The head coach of Dynamo (Zagreb) Zoran Mamic and the former sports director of the club Zdravko Mamic were accused of tax evasion and corruption. In particular, the brothers were charged with theft of funds. They were charged with embezzlement in the amount of 17 million 300 thousand dollars. In addition, they did not pay taxes in the amount of one million 800 thousand in US currency.
The investigation believes that the brothers did not declare income in the form of commissions for the transfer of Dynamo players to other clubs in the world. By the way, some of these funds were deposited in the wallets of the brothers.
Decision of the Supreme Court of Croatia
The investigation and prosecution were able to prove the brothers' guilt. In this regard, the coach of Dynamo (Zagreb) was sentenced to 4 years 8 months in prison. His brother, the former sports director of the club, was sentenced to 6 years and 5 months in prison. In addition, they will have to compensate for the damage.
Mamich has already resigned. Damir Krznar replaced him as head coach.
Let me remind you that Dynamo (Zagreb) is currently playing in the Europa League. They made it to the 1/8 finals. In the first leg, they lost to Tottenham away with a score of 0 - 2. The return leg will take place on 18 March. The team needs to win back 2 goals. At the same time, try not to let into your own gates.
Dynamo is in the lead in the Croatian Championship. The Zagreb team is ahead of the second Osijek by 2 points. The third HNK Gorica is 9 points behind the leader. You yourself understand that in the championship the whole fight for the title is still ahead. In the Croatian Cup, Dynamo reached the semifinals. In this match, they will face HNK Gorica.
Thus, despite the turmoil, the club is performing quite well. Well, the coach and sports director will be sitting! Yes, such scandals are not uncommon. But crime is followed by punishment.