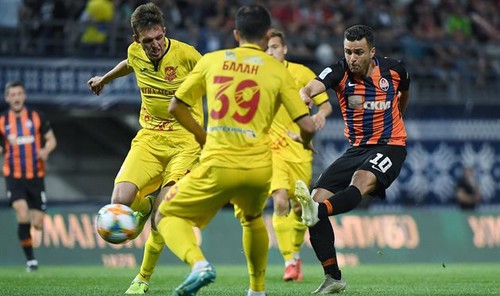 In the last match of the season, Shakhtar played a home game against Ingulets. The guests had 26 points before the meeting. This is 12th place. The miners have solved all their tournament questions. But the team should not lose to Ingulets. You need to confirm the status of the favorite. Moreover, the game takes place at the home stadium.
Review of the match UPL Shakhtar - Ingulets
The miners started very actively. They were the clear favorites. The fans expected an effective game from them. Already on the 16th minute of the meeting, Patrick gives a pass to Tete. Shakhtar's attacking player receives the ball in his own half of the field, runs away from the defenders. In front of the goal, without any problems, he outplayes the goalkeeper and the defender. He scored into an empty net.
In the first half, the miners managed to shoot twice more on target. But it didn't come to a goal.
In the second half, the miners had an overwhelming advantage. They delivered 8 shots to the opponent's goal. In response, the guests were able to break through four times. At the end of the match, both teams were active. Despite the high-spirited game, there were no chances to score. Result of the match: 1 - 0. The miners, having no motivation, managed to score a minimal victory over an obvious outsider. Shakhtar ends the season second. Ingulets finished the season in 12th place in the standings.