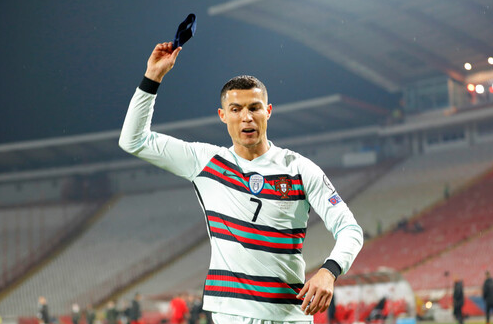 The captain's armband, which Portugal striker Cristiano Ronaldo threw on the field during the match, was sold at a charity auction.
After the game, the armband was taken by one of the staff of the Raiko Mitic stadium, who was in charge of fire safety in this match.
The firefighter put her up for a charity auction on the Limundo website. The largest bet was made by the bookmaker Mozzart Bet - 7.5 million Serbian dinars (63.7 thousand euros).
The money will go to treat a 6-month-old boy in Serbia with spinal muscular atrophy (SMA). Thus, Ronaldo, without knowing it, helped the child. The bookmakers received good advertising, and the firefighter is thanked for donating an unusual souvenir to charity.
Recall that a big scandal arose in the qualifying match for the 2022 World Cup between Serbia and Portugal (2: 2). On 90 + 3 minutes, Ronaldo shot on goal, and the defender from Serbia knocked the ball out when he had already crossed the goal line. When the referee mistakenly missed a goal, outraged by Ronaldo's outburst of emotions, he received a yellow card and threw the captain's armband to the ground.