Alexis Sanchez joined United from Arsenal last season in a deal which saw an exchange with Mirkhitayan. The deal was was believed to be in favour of United as he would bring inestimable quality to the club. This has been a fairy tale though as he has not lived up to expectation. He has struggled to fit in the squad. Despite earning an incredible £500,000 a week wage one would have envisage United to be an heavy weight in the pursuant of the Premiership.
United are willing to drop him if a serious buyer is locking around the corner. PSG is believed to be interested in the forward and a deal could be on the way or could even get him free.
Prior to his switch to United, a number of clubs showed interest in him but he seems to still want to ply his trade in England but that has changed now and wants out.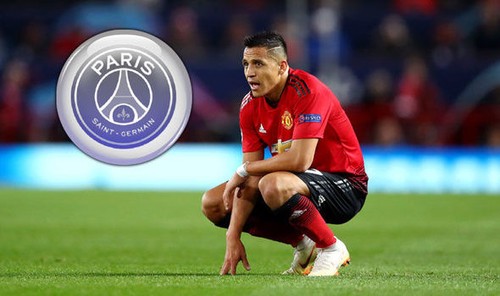 The 29-year-old has shunned by Mourinho this season and has mostly been called from the bench. Two weeks ago he appeared to be the club's hero after coming off the bench to seal up the dramatic win against Newcastle. He was an unused sub against Chelsea and didn't make the bench against Juventus in the Champions League.
His performing has not been the best as the coach does not believe in him unlike his days in Arsenal. United itself has not been getting good result lately dropping to number 8 on the table.
They face Bournemouth thus weekend who are placed sixth on the table.
Martial seems to be adding salt to his injury with his spectacular performances last month earning him player of the month.
In all fairness Sanchez has not been a spectacular player for United and he needs to change that as soon as possible.