In the coming season, Borussia Dortmund want to again find more stability and sense of unity. The newcomer Thomas Delaney should be a key to this. In contrast, negotiations are still going on regarding the second puzzle piece for the midfield.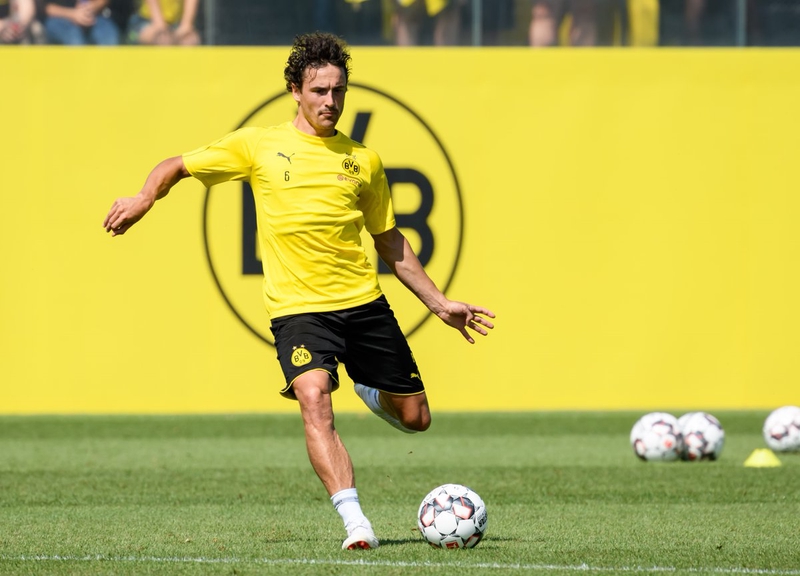 Off the pitch, Thomas Delaney is calm and relaxed most of the time. "My wife sometimes says: why aren't you a bit more passionate at home, like you are on the pitch?" says the new midfielder of Borussia Dortmund and laughs. Because it is well known what kind of person the Danish international is during games. "I play with my heart, with passion," he explained. There may be technically better professionals than him, admits the former player of Werder Bremen, "but I show my best qualities in running and duels".

That's exactly why Dortmund signed him. In the squad packed with skilled central midfielders like Julian Weigl, Nuri Sahin, Mario Götze or Mahmoud Dahoud, the rustic element is missing. Delaney himself thinks so, too. "I hope that the coach sees it that way, that we need it," he says. With this attitude, the 26-year-old is welcome at Borussia, who are currently having a training camp in Bad Ragaz.

"Thomas is a physically and mentally strong player who will fit well at Borussia with his strong will," said Michael Zorc, who analysed the last season and came to the conclusion that the team lacked mentality in the first place. "We will focus on such things as discipline, team spirit and togetherness," the sports director declared and remarked: unlike in the past few years, when young international talents were signed first and foremost, in the current transfer period the preference was given to players who are able to sharpen the fighting profile of the team.

Dortmund's desire to buy Witsel
Belgium's Axel Witsel is another player who embodies the element of robustness. The Belgian international, who tirelessly made sure that the outstanding offensive individualists Eden Hazard and Kevin de Bruyne were kept free at the World Cup, is wanted by Borussia even more than Delaney. With the 29-year-old, currently under contract at China's Tianjin Quanjian, the coach Lucien Favre could build a central defensive bastion in midfield, which should significantly minimize counter-vulnerability of the last season.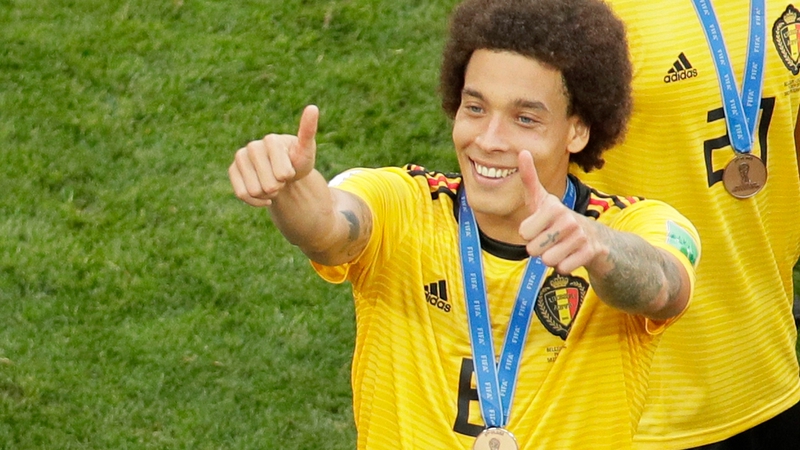 Whether it comes to this, however, is uncertain. The Chinese are not willing to let Witsel go. And it even seems to be of minor importance that Dortmund and Witsel have already gone far in their negotiations. The Belgian newspaper Het Nieuwsblad reported that Borussia and Witsel have agreed on an annual player's salary of ten million euros.
But the exit clause, which Witsel has fixed in his contract and which would allow him to move for a transfer fee of 20 millio euros, does not really help. The clause, at least according to the Chinese interpretation, can only be activated during a transfer window - and it is already closed in China. Possibly the problem could be solved if Dortmund offer a higher transfer fee. It should be a tough struggle.
Source: Die Welt