Happy new week to the EPL big men. Its another moan-day.
Lets talk about Chelsea's performance last weekend against Manchester city.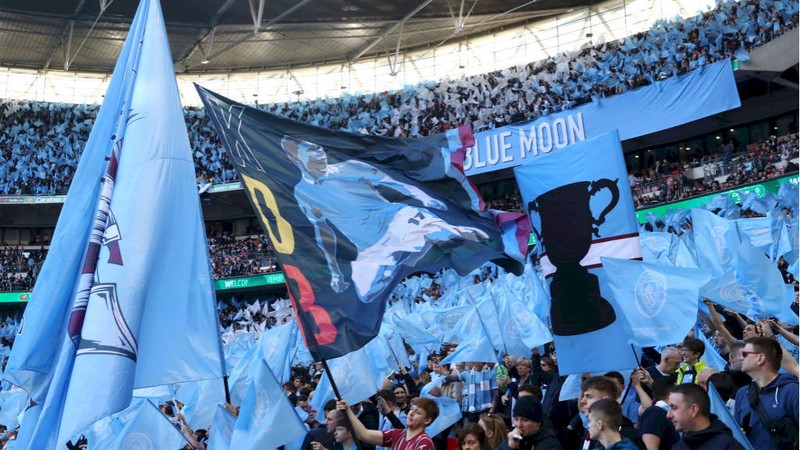 TEAM WORK, CONFIDENCE AND PRESSURE.
Do we have to say that Chelsea lacked team work or confidence. At first half they played but not quite well as expected.
After losing to Manchester City woefully in their last Premier League match, they have also lost to Bournemouth at 4 goals to nothing. They lost to arsenal at 2 goal to nothing.
I came to a conclusion that the lost against city in the EPL has destroyed Chelsea confidence among themselves or should I say they are afraid of the Name;Manchester City.
The pressure was much that if goals were to be scored, city might have made a goal line of another just 6 goals or more. Thanks to the defenders.
The pressure made Jorginho to tackle Aguero about 3 seconds into the beginning of half time. This made Jon Moss to use the VAR, but there was no further punishment and that indicated who Chelsea was afraid of, no wonder!
HALF-TIME Kick-ass.
The blues played a containment formation, sitting back happily as they probed down to one flank, looking for a chink in the amor.
Chelsea played a controlled neat ball, dominating but couldn't find a breakthrough.
Second half war of attrition (The VAR Controversy).
At the 56th minute, Aguero scored a goal but the VAR's decision was taken by the referee as offside, even though it was tight, so tight with Antonio rudiger's feet on level with the striker. City could look back at the game and show that Otamendi's weak shot was their only shot on target. Chelsea's Hazard was denied a goal too at the end of normal time, passing through dangerously, but the flag was raised against him. He was more clearly onside than Aguero.
REACTIONS.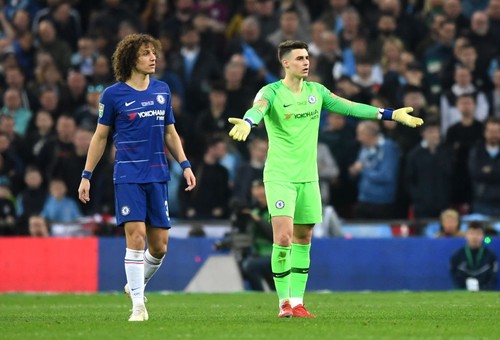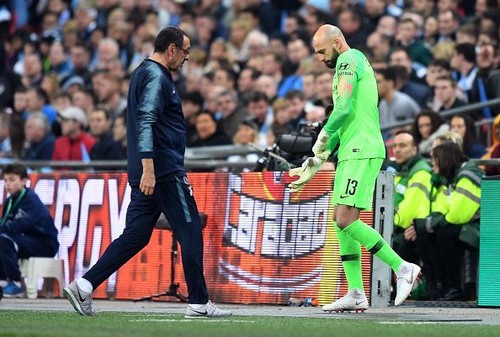 Everyone saw it, even a two year old kid could understand it. Kepa! kepa!! kepa!!!. Just wish I could see his face in the dressing room.
How could a player be so disrespectful to his coach?
My question is; how would the Pecking order react? it appeared to uncover a lack of respect between players, or one player. Does it not concern them about the consequences of defying a coach's order?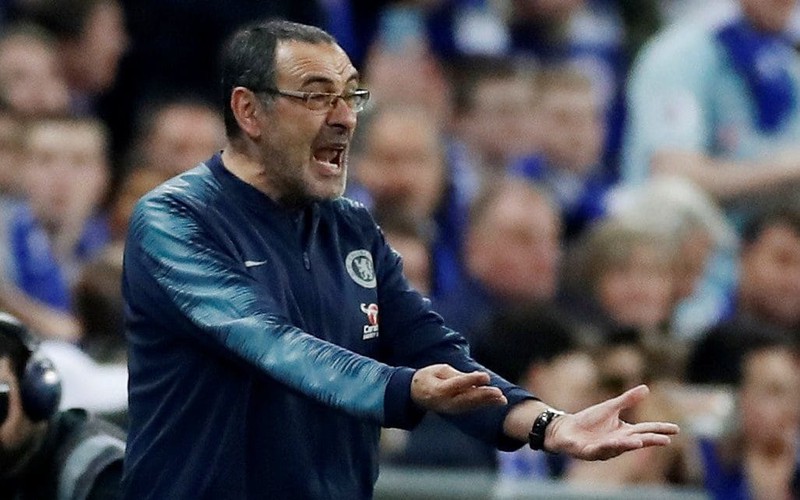 PENALTY SHOUT OUT IMAGE.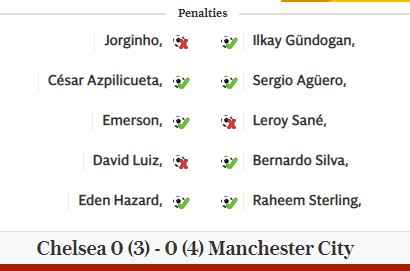 Manchester City has retained the Caraboa cup. They won it last year and again this year.

MY ADVICE.
Chelsea is a team with great reputation. They have in line of history great players with great reputations.
No body is above loss. Do not be afraid of failure. Keep pushing hard untill its part of the system.
And as for kepa and other players, be respectful and obedient. Your coach is your coach.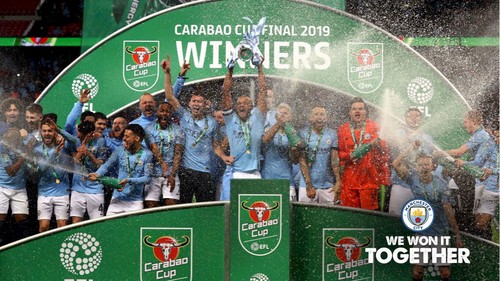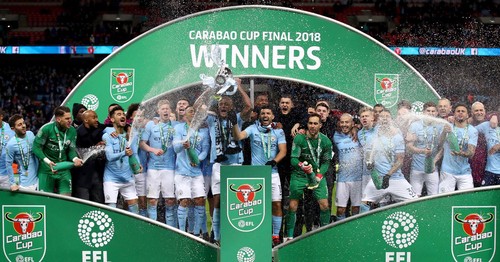 Thanks for reading.