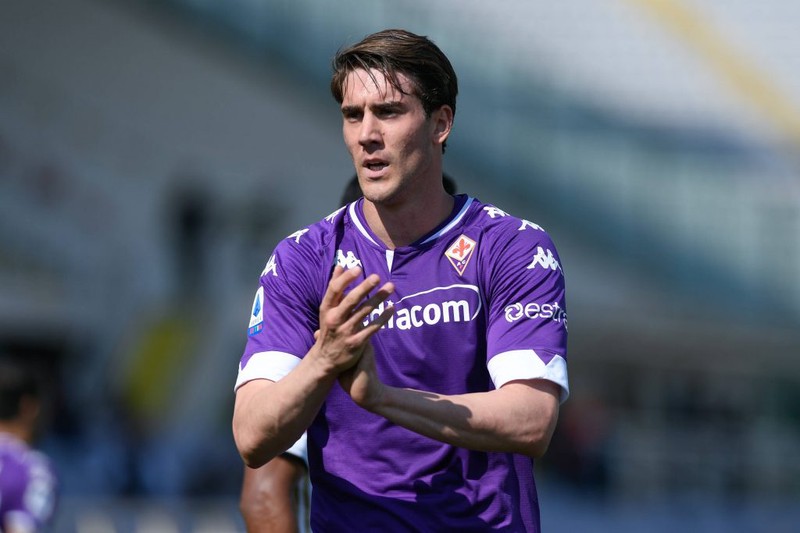 Vlahovic is one of the most exciting prospects in the next few years, He has a contract that will expire in 2023 and will not be renewed, Fiorentina wants a transfer fee of €60 million, any team that makes up that amount will take him on a permanent deal.

The first team is the Italian club Juventus, After Cristiano Ronaldo moved to Manchester United this summer, Paulo Dybala and Alvaro Morata haven't played as expected. The fact that there is no need to adapt to the league because he is used to the league already and it is unclear whether Fiorentina will sell Vlahovic to the same league club.
Next is Tottenham, which has already been linked several times, First mentioned as a replacement or partner for Harry Kane, Vlahovic is said to be attracting attention from them and Since Antonio Conte has been talking about signing him even before taking charge, there is also a possibility that he will move to the English Premier League.
Last but not least is Tottenham's rival Arsenal, They are looking for long-term replacements for Pierre-Emerick Aubameyang and Alexandre Lacazette, who are now in their 30s. It is expected that there will be additional reinforcement in the winter transfer market beyond this summer. However, there have been reports that Vlahovic is not considering a move to Arsenal and has ignored their offer.
Despite being at the center of numerous transfer rumors, He has already scored 10 goals this season, and scored 2 goals and 1 assist on the 21st, stopping AC Milan's undefeated streak. It is expected that Vlahovic's future will be decided as early as next winter.