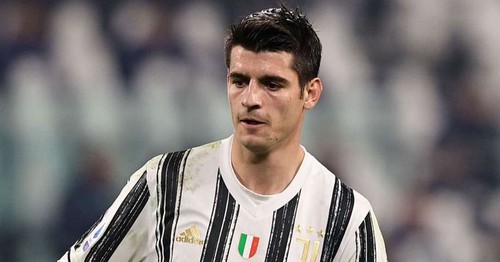 Álvaro Morata is in his second season loan Spell at Juventus, and there is possibility that the Spanish striker will be retain to play further for Juventus. Massimiliano Allegri want him to stay at the club And he is planning on making his stay a permanent.

Juventus have a purchase clause in the agreement with Atlético Madrid, which allows them to buy the 28 year old striker at the end of this season for €30 million, and all parties should agree to the part of the agreement because of the amount paid on the 2 season loan.
Juventus have already paid in the region of €20 million for the two season loan deal and they are expecting Atlético Madrid to lower the transfer fee.
Àlvaro Morata has played at Juventus twice. He was at the club from 2014 to 2016, after which he was sold back to Real Madrid. however, he never made his place due to bad performance and he then went to Chelsea, where he did not break through either. And he later went to Atlético, but now he has been loaned out to Juventus for the second season in a row.