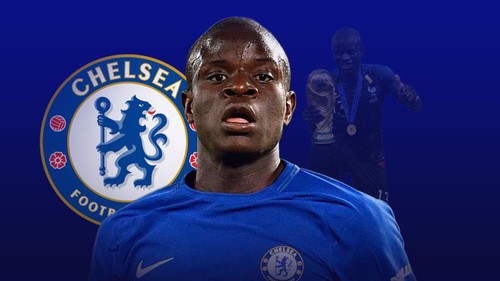 Paris Saint-Germain is showing his interest in Kante by the goal. But Chelsea are confident they can defend Kante.
Chelsea is reportedly preparing a new contract to keep Kante.

Kante, who has been in Chelsea since joining the transfer market in the summer of 2016, has a contract period of two and a half years. It feels like a time when you do not have to hurry to renew your contract, but the situation is not getting better.
This is because Paris Saint Germain is keen to attract Kante recently. Not only the Paris Saint Germain but also other big clubs such as Real Madrid are steadily shedding the scandal. Chelsea is in a situation where there is no tension.
However, there seems to be no difficulty in renewing the contract. Both sides are in the process of negotiating a new contract, but both sides are showing a positive attitude to find consensus. Chelsea manager Mauricio Sari does not even think about releasing Kante, who plays a very important tactical role, to another team.
Kante has made a major contribution to the championship of Leicester, which was rated as a fairy tale by Leicester City in the 2015-2016 season, and has been one of the main players in Chelsea since 2016. He has been in the starting line-up for the first time in the English Premier League in the 2018-2019 season and has scored one goal.