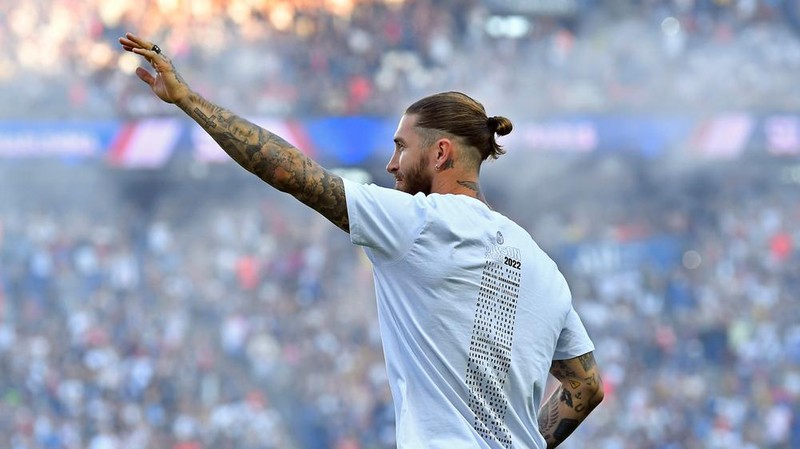 There has been several talks about when the debut match of Sergio Ramos will happen but fortunately for him he has participated in the first group training after 4 months since Joining the team from Real Madrid. Ramos moved from Real Madrid after contract issue with the team but later things didn't work for him as agreed and he left at the end of the 2020/2021 season and he left the team as a free agent.

Several teams reached out to him but he chose and joined Paris Saint Germain for another league challenge with Lionel Messi, Giorginio Wijnaldum and Gianluigi Donnarumma, Achraf Hakimi and others. However, Ramos has been unable to play due to knee and calf injuries, and he has not made his debut for four months. it almost resulted to a rumors of contract termination and release.
Ramos has been willing to play for Paris Saint Germain and he doesn't want to leave without playing or with contract termination, he is ready to make his debut and he has been training with Ander Herrera and Mauro Icardi who are not called for international break. Ramos could play in the league game against Nantes and also could likely be included in the Uefa Champions league game against Manchester City which his performance against Nantes will determined that.