Premier League starts tomorrow, and it means that my weekends will be spent sitting by TV instead of chilling with friends by the lake. Oh yes, I cannot see anything negative about it, especially with all the anticipation and dramas during the summer transfer window which makes me even more excited about the new season.

we can talk about underdogs all we want, but let's be realistic - miracles happen once in a lifetime, and Leicester already used that quota in 2016. I can bet you anything that the top 6 teams by the end of the season will be - Liverpool, City, MU, Arsenal, Tottenham, and Chelsea. The only question left is which team will win the trophy and which teams will have to say goodbye to next year's Champion League. If you dare to bet me that one of the above teams might fail to finish in the top 6, let me know in comments, and we will arrange the conditions!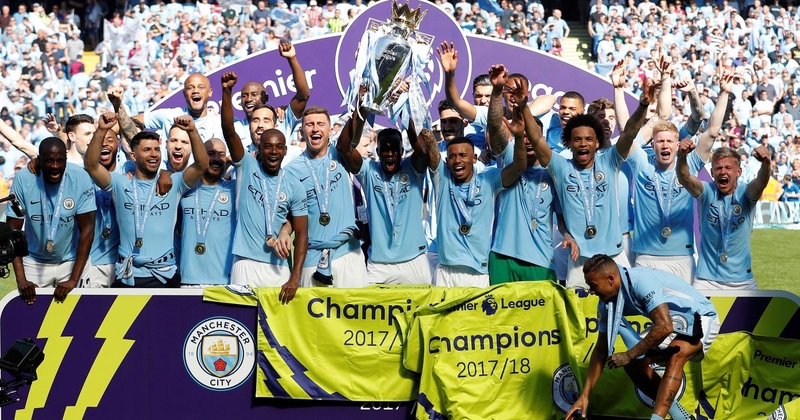 Manchester City has dominated the league last season, finishing with 100 (!!!) points and with all due respect, it only made the season boring. Of course, I was mesmerized by Pep's brilliance and how well players (even Sterling) executed the plan when it mattered the most. However, I want to see a tight battle for the title instead of knowing the winner by Christmas. And I am sure that this year the competition will be as fierce as ever. But let's play a guessing game. This is how I think the top 6 will look like by the end of the season:
6. Tottenham Hotspur
I have nothing against Tottenham Hotspur but someone has to finish in the 6th position. Oh, wait... I have something against Spurs - their inactivity during the summer transfer window. For God's sake, Spurs bought and sold a total of zero players. It is ridiculous for such a powerhouse to make no transfers and I guess it will be the main reason why Tottenham Hotspur will eventually crumble and fall. They might start a season strong with all the players rested and full of powers but we should see more and more weaknesses deeper into the season.
Tottenham Hotspur just don't have the depth in their squad to compete in both Europe and Premier League and I doubt that Mauricio Pochettino will be bold enough to sacrifice Champions League. I know that many people were having the same thoughts about Spurs last season and Spurs managed to shut their critics with 77 points and the third place. However, this year Arsenal is much stronger, Chelsea seem to solve their crisis without meaningful losses, Klopp spent a shitload of money, Man City are what they are, and MU are still a stronger squad with more reserve.
The defensive line of Tottenham Hotspur is solid with likes of Trippier, Alderweireld, and Vertonghen. Hugo Lloris is also a decent (not a superstar anymore) goalkeeper who is always reliable (let's forget that mistake in the World Cup final, shall we?), so we are not to expect any surprises here. The midfield will belong to Eriksen and Dele Alli, while Hary Kane will try to prove that he is the best forward in the world. Out of those 3, I expect the most from Eriksen and that is why he is on my fantasy league. I would also love to see Heung-Min Son getting more time this year - the guy deserves to be a starter.
So, I predict that Spurs will start their season well only to hit a huge wall of fatigue, which will destroy their title hopes sometime before Christmas.
5. Manchester United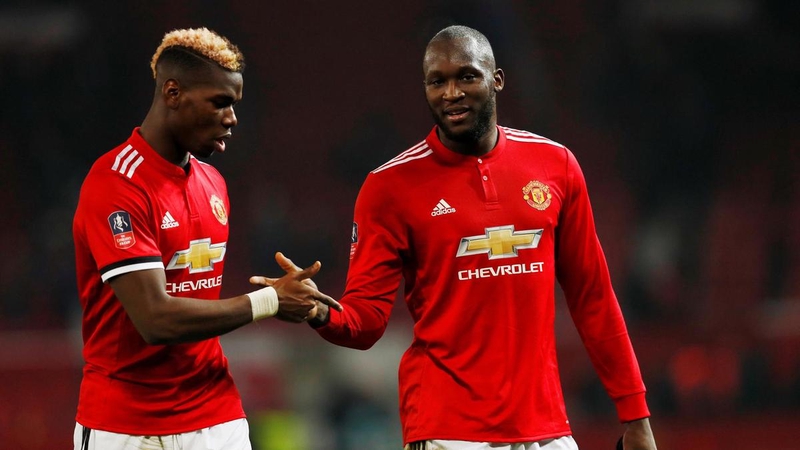 I know it is a very bold prediction but I just don't see Manchester United having a good season. With all due respect to Jose Mourinho, he is tired and has to have some time off football. Well, at least he should leave Manchester United because things don't look promising. Manchester United were quite silent this summer with the only memorable purchase being Fred. Of course, he will find his place in MU, but why the hell would you purchase a midfielder when your center back is beyond tragic?
At this very moment, it is the defending line that scares me the most and if Jose Mourinho won't make any moves, I have no doubts that Aguero, Kane, and Salah will thank him personally. Jose Mourinho could not find his optimal center-backs last season and I doubt it will happen this year unless he purchases Maguire or Alderweireld (those are just rumors yet). If not, Eric Bailly, Victor Lindelof, Chris Smalling and Phil Jones, Dalot, and Luke Shaw will try to cement the defense but believe me, it won't be enough to fight for the top 4. Also, who knows how unstable will be DeGea after his 'wonderful' WorldCup.
Up front, Manchester United will be highly dependant on Romelu Lukaku's spells, but I have no doubt that Belgian will be feeling great after a successful WorldCup. Also, it would be nice to see youngsters like Lingard and Radford getting more chances to prove their worth. If Paul Pogba stays (that's still a big if), I don't see many weaknesses in the midfield as well. However, during the last couple of years, MU were lacking ideas but that's on Jose Mourinho, not the players. And as long as Mourinho stays, I don't see MU having a good season.
4. Arsenal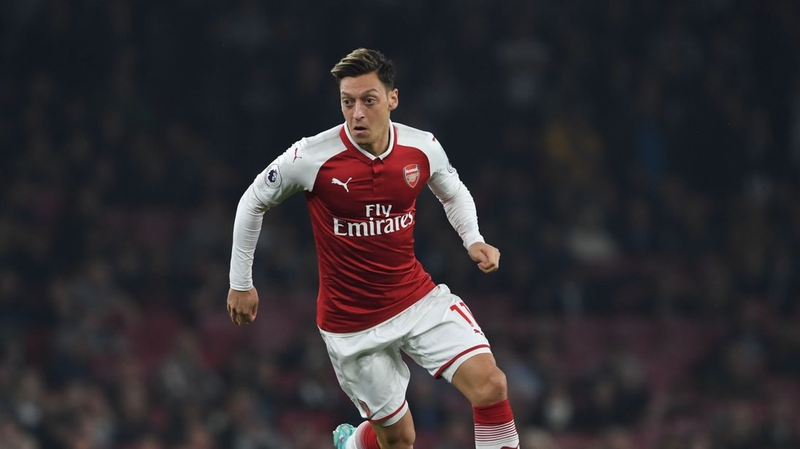 Well, do I still have to explain myself?
Arsene Wenger era is over and Arsenal are probably the hardest team to predict this year. I can see Arsenal finishing 6th but it wouldn't surprise me if they would be actual contenders for the title. I guess it all falls down to Unai Emery and his abilities to lead the team. I have a feeling that Emery will do great, what do you think?
Arsenal's main weakness remains the defensive line. I have doubts about Sokratis and Torreira as they are both good players but not enough to win the title. Mustafi, Bellerin, and Montreal are also decent, but well, they do make mistakes and that is terrifying.
However, it is the attacking squad that makes me excited. Mesut Ozil will finally be able to play in his favorite position, Mkhitaryan is a highly underrated player (thanks to Jose Mourinho), and well, I bet that any team would be happy to have Aubameyang as a forward. Also, I expect Lazacette to have a better season this year as he can be an important sub or even a starting player against weaker teams.
Taking it all into consideration, I believe Arsenal will be aiming for a spot in next year's Champions League because it is still a little early for this team to think about winning the league.
3. Chelsea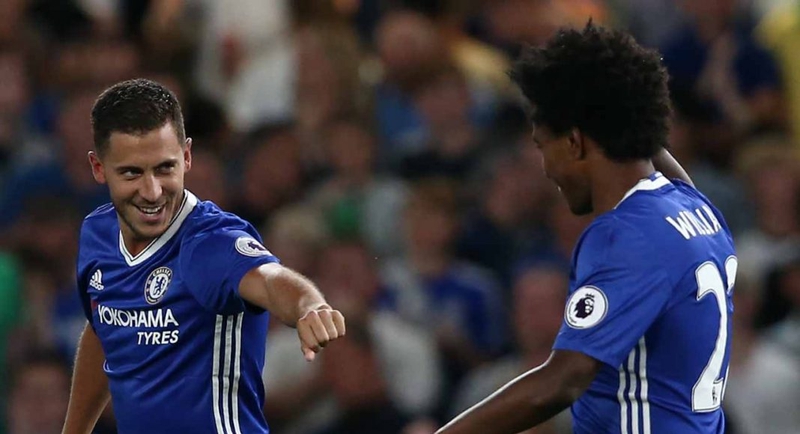 What could be a disastrous summer for Chelsea, turned out to be a pretty decent one. There were a lot of rumors about Hazard and Willian leaving but none of those rumors turned out to be true. The only big loss that Chelsea suffered was Courtois' departure to Real Madrid. However, Chelsea did not wait much and bought Kepa from Athletic Bilbao for $80 million, which makes Kepa the most expensive goalkeeper in the history (what's up, Alisson?). From the first sight, it looks like a panic purchase, but we must consider the fact that Kepa was signed for 7 years (it is incredible in today's football) and he is only 23 years old, meaning that his career can only get better from here.
Chelsea already have a very powerful and deep line of defenders with Rudiger, Christensen, Alonso, and Azpilicueta most likely to start. In midfield, Chelsea bought Jorginho from Napoli and got Mateo Kovacic on loan from Real Madrid. Add Kante to the equation and you will get one of the best midfield lines in the world. Also, Willian and Hazard will make sure to tear the defense apart with their crosses, passes, and dribbles. However, the main reason why I cannot see Chelsea winning the title is lack of a true forward.
Giroud is just not a right fit for Sarri's style which relies on fast attacks with a lot of passes. Morata would do just fine only if he wasn't so mentally weak. I don't see his future in Chelsea and I believe it will be better for both of sides to go separate ways as soon as possible.
2. Manchester City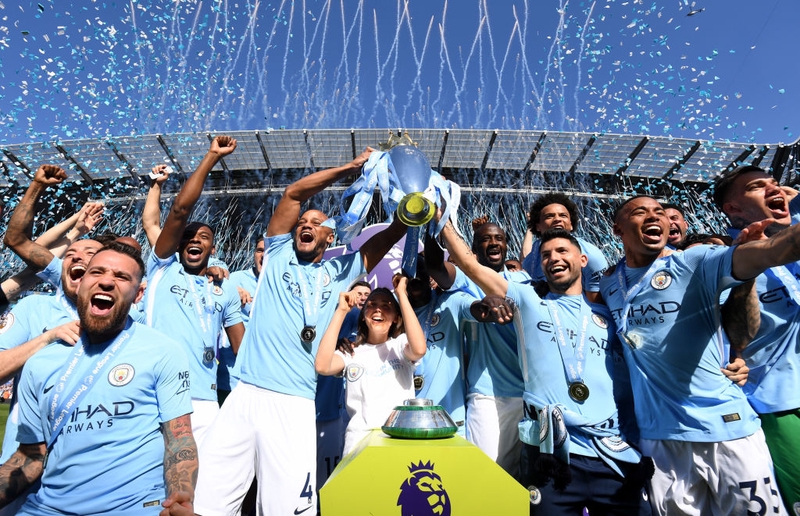 I know that Manchester City are favorites to win the title for the second year in a row, but in my eyes, it is much harder for a team to defend the throne. If you may just look at what Chelsea achieved last season. Of course, Pep Guardiola is a genius (or at least a dude who choose the strongest teams) and with this squad, which is superb in every single position, Manchester City will be damned no to win the title. Also, the winning squad just got a little better after Pep got Riyad Mahrez to join City for $67.8 million.
My only concern is that Manchester City will be out of ideas and the same tactics won't be enough. Football progresses every year and I have no doubt that top clubs spent a lot of time trying to figure ways how to defeat this Man City team. Last year Liverpool showed us that it is more than possible and this year, I believe it is time for Klopp to end Liverpool's drought of titles.
What about Manchester City weaknesses? There are none. Well, they are quite small defending set pieces, but even that did not seem to bother Pep last season as City did not concede too many goals from set pieces and even managed to score some themselves.


1. Liverpool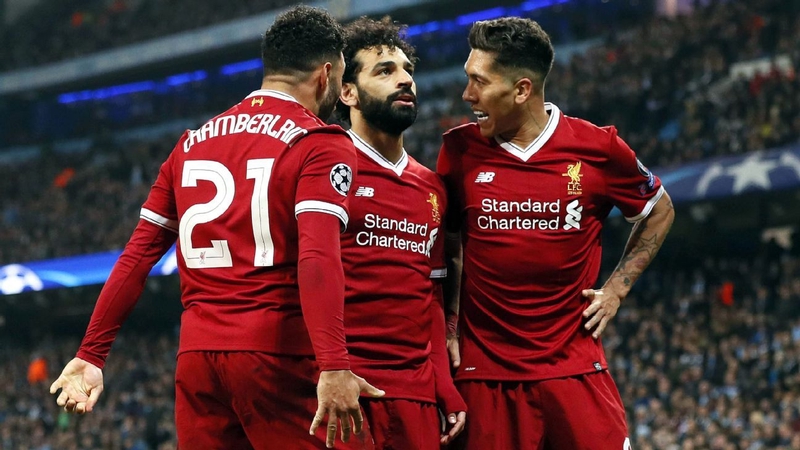 YNWA, lads!
Of course, I might be a little subjective as I am Liverpool's fan since I can remember watching football. However, this time there are also objective reasons to believe that Liverpool is ready to finally win a title. And I am not talking about trophies that MU are after - I am talking about real trophies like Premier League or Champions League.
Liverpool spent quite a few dollars on the market this summer. Many people jumped to judge Klopp for spending so much, but I think it was the only way for Liverpool to have a shot at the title.
I don't even want to talk about the attacking side of Liverpool as it is pretty damn clear - Salah, Firmino, and Mane will remain the biggest threat in the Premier League for many years to come (or until Barca buys all of them). However, the trio might actually get some help from the midfield this year with the likes of Keita and Shaqiri joining the team. I would even dare to say that Liverpool has the strongest attacking forces in the league. Would you dare to disagree?
Klopp also spent some money to cement the defense. I was really sorry to see Karius throwing his career into Benzema's boot, but let's be honest - everyone who supports Liverpool is happy to see Alisson taking over as the main goalkeeper. It will also be the first full season for Van Dijk but he already proved his value last spring. All that said, I have a feeling that Fabinho was the best purchase of the summer for Liverpool. He is one of the best defending midfielders in the world so snatching him for $45 million was the best early birthday gift to all Liverpool fans.
Of course, Liverpool still have some problems on the defensive end, but I have high hopes that youngster Trent Alexander-Arnold will keep improving by hours just like he did last season.
All in all, I believe Liverpool is ready to win titles. If not, I guess all the team will be sold out and I'll have to get used to Liverpool finishing 8th again. But for now, let's just pray that Salah wouldn't slip when it matters the most.
Who do you think will win the title?