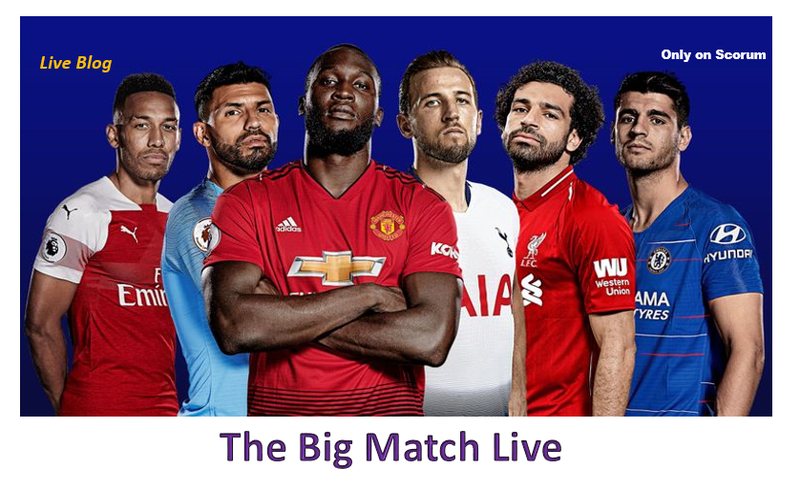 Hello Scorum and welcome back to the Big Match Live! Let's watch Wolverhampton vs Liverpool game together and share our insights on this blog. As always, I must remind that our project cannot survive without everyone's participation so make sure to let us know what you think about Wolverhampton and Liverpool as the match goes on. Also, we'll be losing some SCR, so check the comments section and participate in those small live games. This series is hosted by myself, philnewton, tales, jon.bonomo, and idunique. However, the most important piece of this project is you! (I could go to politics, right?)
Anyway, don't miss your chance to make new friends and win some SCR in the comments section. Also, we will be trying to spark a meaningful discussion and will upvote insightful comments.
As for the game, you can read my yesterday's preview here. Long story short, Wolverhampton look dangerous at home this year and already proven that they can fight against stronger opponents (victory over Chelsea and draws against Man City and Arsenal). I am sure that Wolves know this fact as well and will try to take advantage of the fact that all the pressure is on Liverpool tonight.
As for Liverpool, they are having a dream start of the season so far and a few more victories before the league match against Manchester City on the 4th of January would set a perfect tone for the Reds. Also, in the second half of the season, Liverpool will still have to play in Europe (the first round is against Bayern Munich) so they need to collect as many points as possible now.
Pre-match analysis and Predictions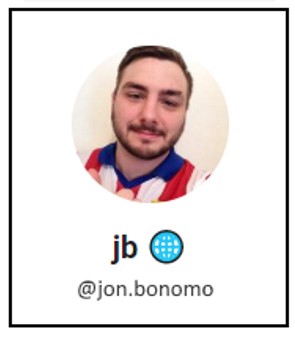 There isn't much else that can be said about Liverpool that hasn't already been stated. They will do anything to sit 1st heading into x-mass. Wolves have recently found success, winning their last 3 matches, but it will take more than an upswing in form to slow this LFC side down. Expect both Milner and Shaqiri to start, and LFC to keep a clean sheet.
Prediction: Liverpool win 3-0
.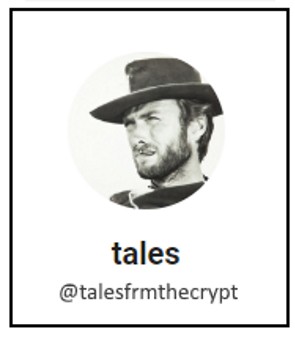 While Wolves may play a defensive game against Liverpool, I can't see them being as passive as Man United were last time around. The Molineux crowd will be right up for this encounter and you can bet that the home team will believe that they can overcome the league leaders. Tough away fixtures like this will be a real acid test of Liverpool's title credentials. They went flat for about 30mins after conceding the equaliser at the weekend. They can't afford those kind of mistakes tonight. Prediction: 1-1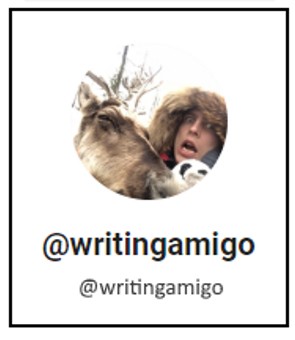 I have talked about this game for the last 3 days and my opinion doesn't change. I expect a high scoring match and I feel that Liverpool will face some problems tonight. However, with the current form and much more confidence in defense compared to previous years, I feel that Liverpool know how to survive such games. They already proved it many times this year so I expect 3 points.
Prediction: Liverpool win 2-1
Starting Lineups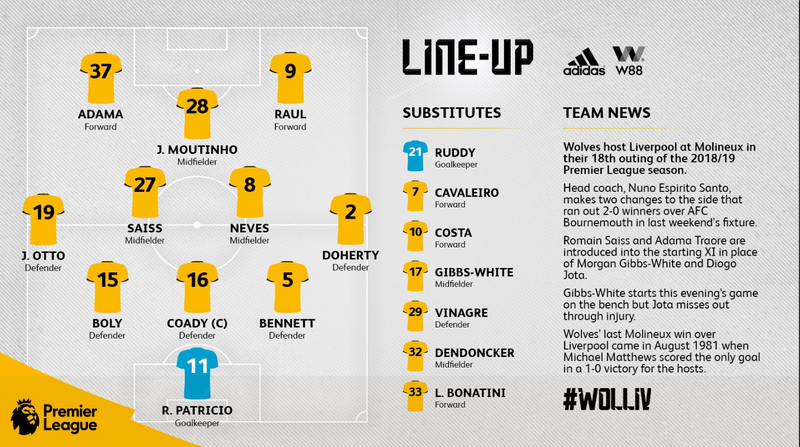 Adama Traore finally starts the game for Wolves. It is an offensive XI for Wolves so I guess my prediction of an attacking match is fulfilling. Well, I guess it makes the match even more exciting to us.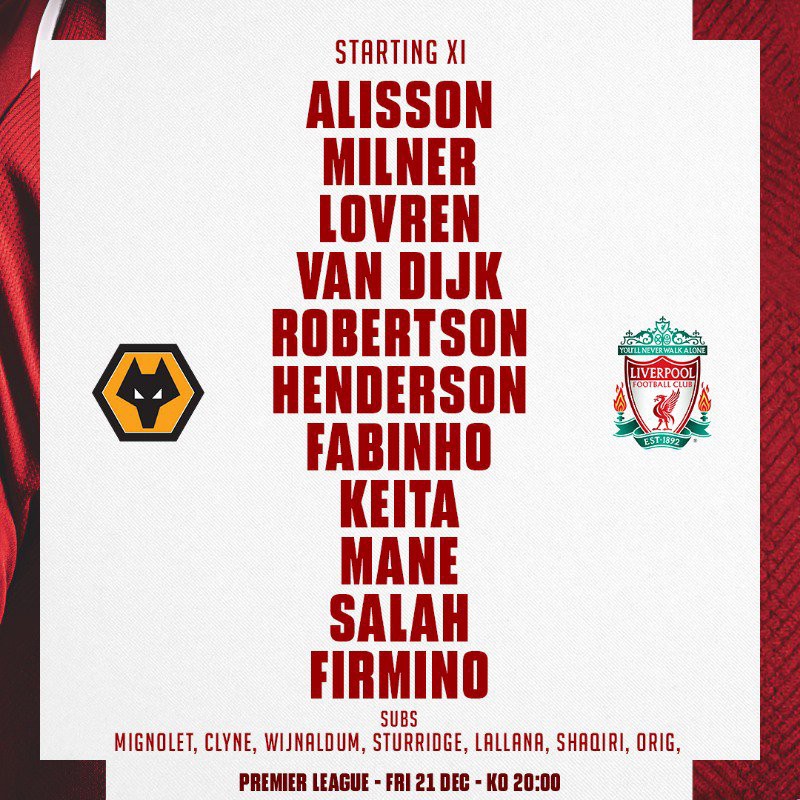 Liverpool decided to leave Shaqiri on the bench which comes as a surprise to me. However, I still enjoy this lineup with Henderson, Fabinho, and Keita in the midfield. It is a little defensive, but I expect Millner to often join on the attack. I guess Klopp went for the optimal and conservative starting XI here.
Live action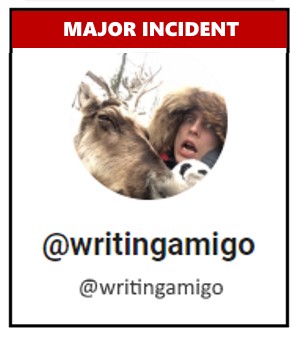 Liverpool Scores! 1-0
Fabinho assists to Salah and the Egyptian becomes the leading scorer in the Premier League!
.
.
.
.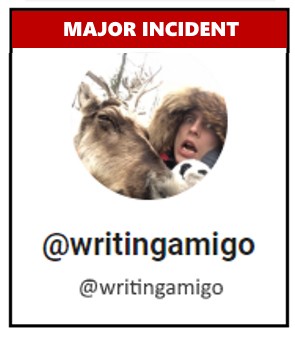 Liverpool Scores! 2-0
Van Dijk gets his first goal in the Premier League this season!