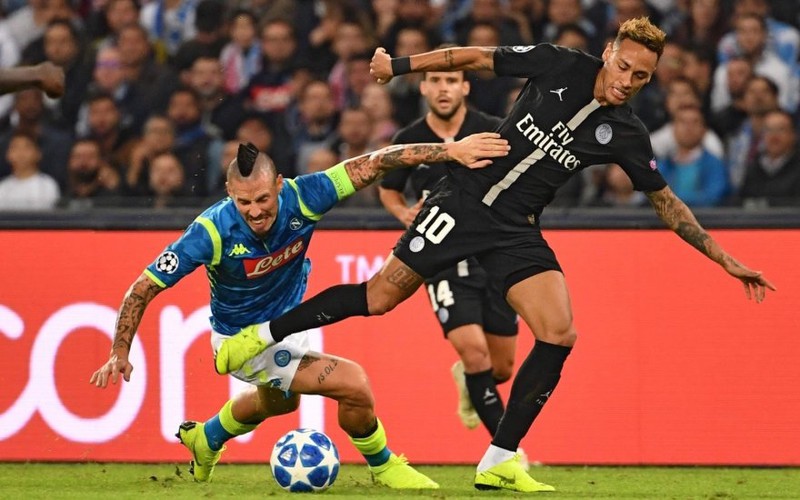 It was not the best day for Liverpool supporters today. We all know that it's hard to play in Belgrade but still, Klopp and his guys should not be excused of their terrible performance. I have mixed emotions now. As a fan of the club, I suppose I am mad and disappointed. However, as a fan of football, I am extremely happy because we hadn't had so much drama in the Champions League group stage for years. All teams, including Crvena Zvezda, still have a chance to get to the next round. Napoli and Liverpool have 6 points, PSG are third with 5 points and Zvezda are in the last position with 4 points after 4 games. Let's look into today's games and try to predict what we can expect in upcoming rounds.

Crvena Zvezda Caught Liverpool by Surprise
I did not have a chance to see the whole game but from what I saw I can tell that Liverpool looked terrible and out of ideas. I understand that Klopp has to rotate players but I am not sure if letting Sturridge play instead of Firmino was the right decision. Sturridge managed to waste the only opportunity that Liverpool had in the first half and was subbed out of the game right after the halftime. His performance was miserable, to say the least. It hurts me to say that because I am a fan of Sturridge, but it looks like his form is declining after a perfect start of the season.
Of course, the whole team played awfully tonight. I would not dare to blame the defense for the conceded goals. The first one came after the corner which is one of the classical ways for weaker teams to score. Of course, Van Dijk could probably do more to stop Pavkov but we have to agree that the cross from Marin was perfect and Pavokov took his chance. The second goal was even better. Who could ever think that a player like Pavkov (let's be honest, only Zvezda's fans know him) could play his game of the lifetime and launch a rocket from 25 meters to score his second goal? It was a brilliant effort from Pavkov and in these cases, no one can blame the defense for doing anything wrong.
However, Liverpool did not respond well to Pavkov's goals. You would expect Klopp's team to start aggressively pushing Zvezda until they score at least two goals. Liverpool had over 60 minutes left after they conceded a goal. What did they create? Nothing. They looked dead on the pitch. Sturridge had his opportunity which was wasted and Salah created a couple of chances as well. However, he was far from being clinical. Other players looked bored and unmotivated. There is something with Liverpool this year that they play some games like that. Just like years before, if Liverpool scores an early goal they might go on to score 5 more but if they fail to get ahead in the first 30 minutes, they struggle in finding their game.
This loss is not a tragedy yet but Liverpool will have to start winning from now on. They need at least 4 points in two upcoming games against PSG and Napoli. Of course, 3 points might do as well but it might require some favorable results from other stadiums as well. If Liverpool won today, they would probably be certain to go through to the next round. However, they deserved to be destroyed by Crvena Zvezda today. Hopefully, Klopp will take this loss as a learning opportunity and will make sure that his guys wouldn't play so terrible in the future.
As for Crvena Zvezda, why not to try to pull a miracle? Before the Champions League started, no one in their clear mind imagined that Zvezda would have a shot at the playoffs after 4 rounds but they do. All they need now is to win against PSG in two weeks. Is it possible? I would say... but then again, I would have said no before the game against Liverpool as well. I am only certain that PSG will have to play in front of the most hyped and passionate fans in Europe so it won't be easy. I will be cheering for the underdogs.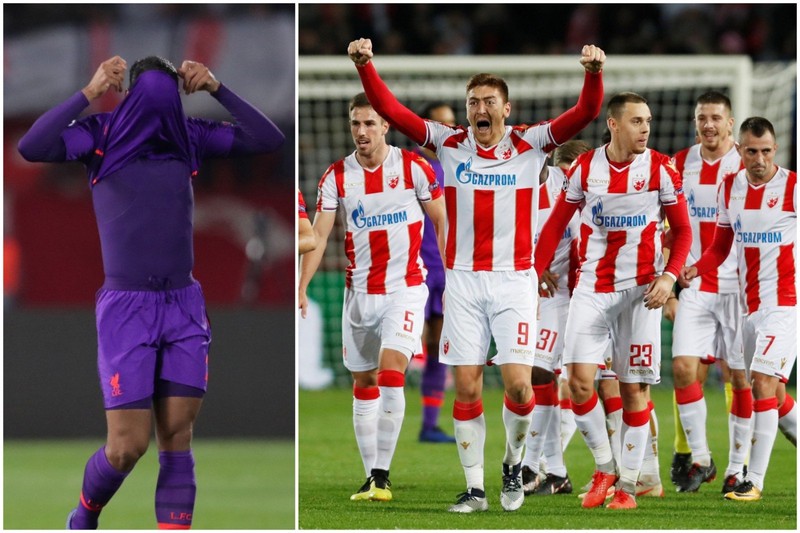 PSG and Napoli Played a Safe Game to Share a Draw
I expected a lot from Napoli and PSG game but it was quite boring I would say. Well, at least the first half. I really wanted to turn that game off in the first half when I saw that both teams were happy with the draw. Those games really suck. However, Napoli forgot to defend and were thinking about the halftime already when PSG created the only chance of the game and opened the scoreline right before the first half whistle. I was rooting for Napoli today but I must say that I was happy to see the goal because it meant that we would witness a much more lively second half.
I was correct. Napoli came to the second half with different energy and started pressing PSG. Mertens had at least 3 perfect chances to score, Buffon and Silva saved PSG a couple of times as well. It looked like Napoli had no luck today but it was also obvious that PSG wouldn't survive the pressure for much longer. And in the 63rd minute, Silva made a massive mistake inside of his box which led to the penalty kick. Even though Buffon got the direction right, he couldn't do much to save the perfect penalty shot from Insigne. 1-1.
After the equalizer, the game slowed down a bit again. Both teams were more active but it still looked like they were more concerned about defending the draw rather than winning the game. It's quite strange to me that Napoli did not try to go all-in tonight because now they will most likely need a positive result in Anfield on the last round of the group stage. Anyway, today, both teams decided to share a point each and I guess that both coaches will be happy about the performance.
What Shall We Expect on the Last Round?
I cannot tell you which teams will prevail to the playoffs but I am sure that we will see a lot of drama until the last seconds of the group stage. Isn't that exciting? I mean, I hate when some teams guarantee their spot in the playoffs after 4 games and just play the remaining matches as a formality. That won't happen in group C. But what are the most likely scenarios?
First of all, I am sure that Napoli will defeat Zvezda in two weeks. As much as Zvezda are incredible at home, they suck when playing away. That will bring Napoli to 9 points and will probably mean the end for Crvena Zvezda's hopes as they will remain with 4 points and a terrible goal difference (they lost their 2 away matches by 10:1 in total).
I cannot predict what will happen in Paris, though. It seems like PSG will be the favorites against Liverpool but it is always hard to predict such games, especially when two highly skilled teams on the attack are involved. Also, I do think that Liverpool will like to play against PSG because they will be able to capitalize on the fast breaks. Klopp's team loves to give away the ball control to their opponents and use the open spaces. This game will be crucial to PSG, though, because if they don't win it, they will most likely be out of the Champions League after the group stage. I am pretty sure that fans and club's owner wouldn't take that result lightly.
On the last round, PSG will probably beat Zvezda. I am sure it won't be easy but they will do it. Miracles don't happen too often and Zvezda already had two this season. And we might see the deciding game when Napoli travels to Anfield. I am pretty sure that Liverpool will need a victory to prevail to the next round while Napoli will try to defend at least 1 point which would get them to the playoffs at last. I would love to see PSG lose against Liverpool in two weeks (that would kill all the drama in the group as Liverpool and Napoli would clinch their spots in the playoffs after 5 rounds) but let's be realistic - it's not highly likely.
So, I will not start guessing the scores but I am sure that we will have some extremely high-intensity matches between the top clubs of the world in upcoming weeks. Can football get any better?

Ok, I will make a guess. Let's say that Napoli and Liverpool will prevail to the playoffs while PSG will be relegated to the Europa League. I guess I just like to see big money burn.