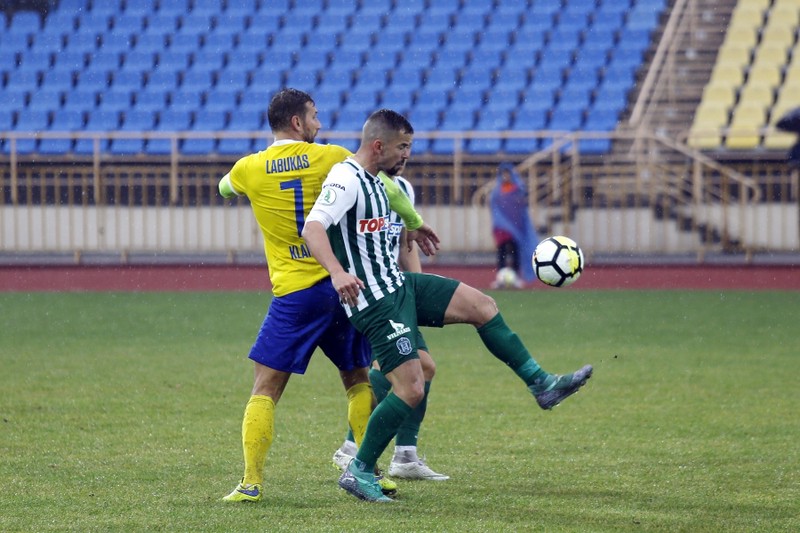 I have already known that Lithuanian football is at its all-time low, but things got even weirder this Saturday when Vilniaus Zalgiris faced Klaipedos Atlantas in the match which could possibly decide the winner of the highest Lithuanian football league. Yes, Vilnius Zalgiris is the second best team in Lithuania at the moment, and their inability to beat Klaipedos Atlantas might become the most legendary fail in Lithuanian football.
Let's get started with a simple fact that Klaipedos Atlantas have lost 14 out of their 16 matches before coming to Vilnius. Of course, they lost against much weaker opponents than Zalgiris. The odds for Zalgiris to win were 1.02 We are talking about a freaking football match between two teams from the same league here. These odds are ridiculous.
There is a very good reason why Klaipedos Atlantas sucks so much - most of the players have already left the club months ago because they did not get their salary since March. The owner of the club, the legendary Vacys Lekavicius (he is one of the most controversial Lithuanian football personas who is better known for his fights during the matches), became the coach of the club as well because no one else wanted to do that job anymore. On top of that, Vacys Lekavicius brought a lot of youth to the club to finish the season.
The situation in Klaipedos Atlantas is completely disastrous. The club decided not to come to the game against Zalgiris because they did not have any transportation (it's 300 kilometers between two cities) but some cheap bus appeared on the last second, so Vacys Lekavicius gathered his players and went to Vilnius.
Things got even better from here: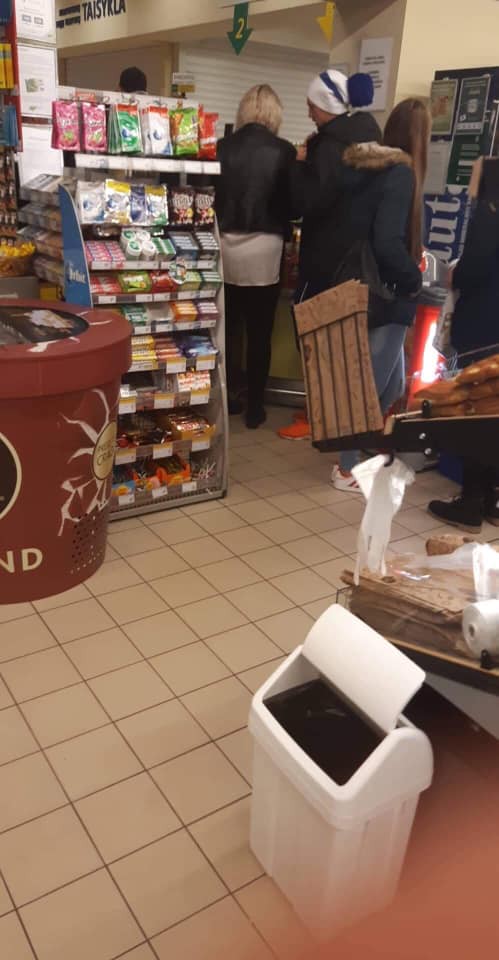 You can see Marius Papsys, the player who was the starter against Vilnius Zalgiris, buying booze one night before the game. Of course, Papsys was already drunk when he was making the purchase. And this guy managed to get up in the morning and play against the second best team in Lithuania and get away with a draw. This is a freaking legend. Both the result and the attitude of Marius Papsys.
And Klaipedos Atlantas have saved the best for last.
In the 88th minute, Vacys Lekavicius subbed one of his players with Justas Vainikaitis, one of the Atlantas youngsters. What seemed to be a normal substitute became a local legendary act when Vacyc Lekavicius turned to his bench and asked: "Guys, what's this kid's name?"
The owner and coach of the club did not know his player's name! That is beyond epic. And we are talking about the 6th best football club in Lithuania this year. Yes, that's how great Lithuanian football is. Also, the fact that Vilnius Zalgiris did not win the game makes it even more fantastic. How in the world is that even possible? Just imagine in the GSW couldn't beat some random team from NCAA, or Real Madrid would lose to the team from a third Spanish league. The quality, attitude, and motivation were too different for this game to end anything less than 3-0. And yet, Zalgiris screwed up and basically lost their chances to compete for the championship trophy this year.
Is it possible that this game was fixed? Lithuanian football is corrupt, but I doubt that corruption had anything to do with the 0-0 result this time. After all, it takes a lot of preparation, precision, and professionalism to fix a game. Fixing is evil, but we must agree that it is also extremely difficult. No one in their right mind would risk their money with Klaipedos Atlantas, a team which was ready to skip the match because they couldn't find any cheap transportation. That is just funny.
Vilnius Zalgiris screwed up big time. With only a few games left, they are 5 points behind the first place Suduva, which will play against Atlantas in mid-week. If Klaipedos Atlantas manage to score points against Suduva as well, I will start to believe in miracles.