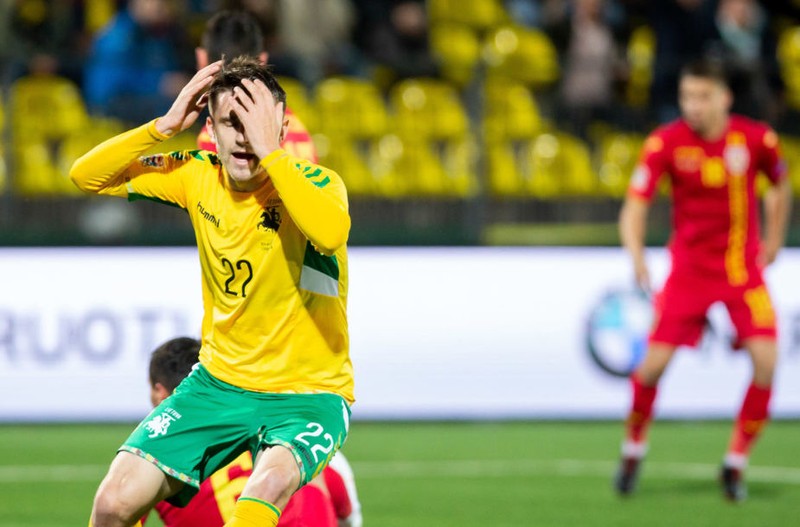 I understand that people hate international breaks because they don't get to see their favorite clubs playing. However, those people get to see their nations like England, Spain, or France battling (and winning) against other football giants. But I, coming from Lithuania, have to suffer twice as much because instead of watching club football, I have to watch Lithuania playing. That used to be painful all my life, but now it is getting unbearable. I don't think I have any emotions left. Lithuanian football got me numb.
So, yesterday Lithuania lost to Romania 1:2. I will not get too much into the details of the match, but there are a few things I have to talk about.
First of all, Lithuania started the match unprepared and conceded an early goal which put Romania in an excellent position to win the game. There is no point talking about Lithuanian defense because it does not exist. The only player who is rising to the occasion is Lithuania's goalkeeper Ernestas Setkus. He has played well for a while now, and I believe that many agents in Europe are after him already. Other players suck.
After scoring a goal, Romania gave up trying and started waiting for the game to end. Lithuania couldn't do much on the offesnse, so the game got very boring. However, a miracle happened, and Arturas Zulpa scored an equalizer on the 90th minute. In most cases, that would have been enough not to lose the game, but not when Lithuania is playing.
Naturally, Romania started playing football after conceding the late goal. It only took them 4 minutes to find the second goal and clinch the victory. It looked like Lithuanians became 5th graders who were pushed on the pitch against their will to play against grown-ups. Romania just raised the level of their game whenever they wanted and scored a goal. That should not be the case in professional football. As Lithuanian, I became even more disgusted by that 2-1 loss rather than I would have been if Lithuania just lost 1-0.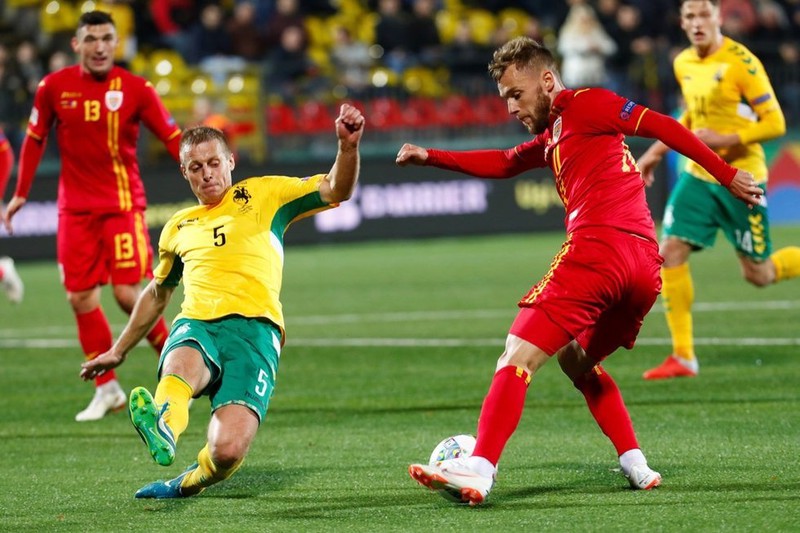 What will happen with Lithuanian football now? It is quite clear that Lithuania will get relegated to Nations League group D where they will be playing San Marino, Malta, and other nations, which let amateurs play for their national team. And the worst thing is that I am not sure that Lithuania will be able to dominate in group D. I remember when 10 years ago, it was for granted that we beat San Marino or Lichtenstein. Those days are over.
Lithuanian national football team won their last competitive match exactly two years ago. 14 loses, 2 draws and 2 victories (friendlies against Sri Lanka and Armenia) followed after that. During those last 18 matches, Lithuania scored 6 goals and conceded 36. It would be ridiculous for me to try to look for any positives because, at this point, there are none. The only player, Lukas Spalvis, who had some potential to become a world-class forward, has spent most of the last 3 years trying to recover from various injuries.
Corrupt crooks still dominate the Lithuanian federation. We don't even have a decent stadium in the whole country. Lithuanian national football team is playing their home games in a stadium with artificial turf.
Lithuanian football team is officially impotent. And at this point, doctors are saying that there is no cure because the team has no balls left.
The only thing that might help Lithuanian football to recover is the fact that the Lithuanian federation finally passed the project to build a new and modern football stadium in Vilnius by 2022. I am very interested to see how will this project evolve because, for the last 30 years, similar projects ended up being clever schemes to launder money. However, this time I give our federation benefit of the doubt and expect a new world-class stadium to attract more money to Lithuanian football, which could be the first step toward getting up from the ground.
As for today, everyone should accept the fact that Lithuania will not be even close to average when it comes to football for at least 10 more years. We simply don't have enough money, infrastructure and talents to compete against other nations. It breaks my heart, but I have to be objective - Lithuanian football sucks. I want to remain hopeful, but it is getting too hard.
I would rather watch Manchester United than Lithuanian national team. I guess that sums up my emotions after yesterday's match.